Nationals berths now secured and allocated, our Coach Panel submitted their final overall college sailing team race rankings for COED & Women's, with an eye on the qualified teams along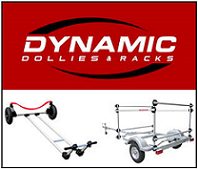 with an open mind on overall performance, regardless of conference and berth allocation limitations. Scroll down to see the Nationals berth selections.
Coed TR Nationals will be held at Tulane 16-18 May, and the Women's championship will be at Brown (this weekend!!). We hope you enjoyed these, and we will be back on the trail next season. Thanks to Dynamic Dollies for supporting the coed rankings!! We also hope to improve the look/feel of the women's rankings to match coed. As most know, women's team racing is new this year. We are looking for a sponsor to help build a similar system for women's rankings; if you want to be a part of that, please let us know.
Thanks to our panel of coaches; Ken Legler (Tufts), John Mollicone (Brown), Thomas Barrows (Yale), Esteban Forrer (Jacksonville), Michael McBrien (King's Point), Chris Klevan (Stanford), and new panel member Isaac Clark (Penn).
Women's Rankings (see below)
| | | | | |
| --- | --- | --- | --- | --- |
| Rank | Women's Team | Overall Rank | Comments | |
| 1 | Boston College | 1.3 | 25-1 at the Green Wave backed up by winning the New Englands | |
| 2 | Stanford | 2.1 | Bit of a mystery due to geography but they have the talent to win | |
| 3 | Yale | 2.6 | Fastest freshmen in the nation | |
| 4 | Dartmouth | 4.3 | Just enough depth for three excellent boats | |
| 5 | Brown | 4.7 | 4th at home in New Englands in toughest conference but expected to do better at home nationals | |
| 6 | MIT | 6.6 | First at St. Mary's but 7th at New Englands demonstrates how tough NEISA is again | |
| 7 | Harvard | 7.4 | No firsts but consistent at many women's TR regattas | |
| 8 | Georgetown | 8.0 | Best of MAISA but not as strong as NEISA's best | |
| 9 | Cornell | 8.1 | Tied G'town at MAISA champs without arguably their best skipper away at ILCA 6 regattas. | |
| 10 | Tulane | 9.9 | Leading SEISA without an auto qualifier, they have proved to be faster than any team in SAISA. | |
| 11 | Penn | 11.8 | Devoid of regular season Women's TR events, their women took 2nd with a 13-7 at the Navy coed TR regatta. | |
| 12 | George Washington | 12.6 | Solid 3rd at MAISA and 5th at St. Mary's | |
| 13 | Bowdoin | 12.8 | Not a great season until their 6th in NEISA champs, taking races from BC, Brown, and Yale | |
| 14 | Charleston | 13.8 | Very close results with Jacksonville | |
| 15 | Jacksonville | 14.0 | Back and forth with Charleston all season | |
| 16 | USF | 15.2 | After weak performances at the Pheobe and at USF, took two races each from Charleston and Jacksonville to get the automatic berth. | |
| | St. Mary's | 15.8 | Just missed a spot in women's TR nationals | |
| | Navy | 16.5 | Not enough depth to get into the show. | |
| | | | | |