Sail1Design is elated to announce our very first winner of the S1D Optimist Sailor of the Year Award winner, Luke Arnone!
Optimist sailing, for so many, is where it all starts. In fact, there may be no healthier one-design class in North America than the US Optimist Class. Sail1Design is proud to salute this boat, the people involved in the class, but most importantly, the kids who get out there in sail in this great little boat. This is the Lone Wolf in training, the next great singlehanded sailor!
This award, announced each January, goes to the Optimist sailor, who in the evaluation of our judge panel (from nominated sailors), had the best overall sailing year, for the preceding calendar year. This is YOUR award! We require written submissions of nomination; in fact we only choose from nominated sailors, and do not suggest nor solicit specific nominations. If you'd like to nominate an Optimist sailor, please write a 200 word minimum letter, with regatta results, to [email protected]
The S1D panel was certainly impressed with Luke's race record; however we were even more impressed with his sportsmanship, hard work, and the fact that he is well-liked and respected by his peers and competitors. This is a great recipe for long term success, in any endeavor, and we are very proud to have Luke win this award!! Read below from the nomination letter, to learn a bit more about Luke: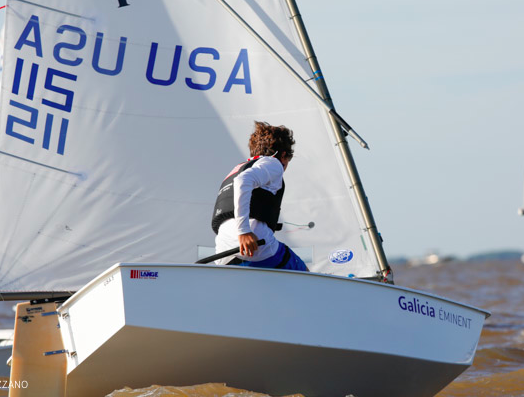 I was reading about your new awards to honor youth sailors in the United States, and I'd like to nominate Luke Arnone for the "Optimist Sailor of the Year Award."
Luke Arnone is 14 years old and from Mantoloking, NJ.  He sails for Mantoloking Yacht Club and CERT (Colie Elite Racing Team).  He is a 9th grade student at Ranney and has just helped to start a sailing team at his high school.
Luke's Opti results are second to none, and he has showed that he can be at the top of the fleet in any breeze, any condition, and on any day.  Highlights this year include first place at the Optimist Team Trials (qualifying for the Optimist Worlds for the second time) and winning the Optimist Nationals.  Most importantly, Luke is a hard worker, his peers and competitors respect him, and he is a good sport.    His work ethic and his understanding of the game continue to impress me.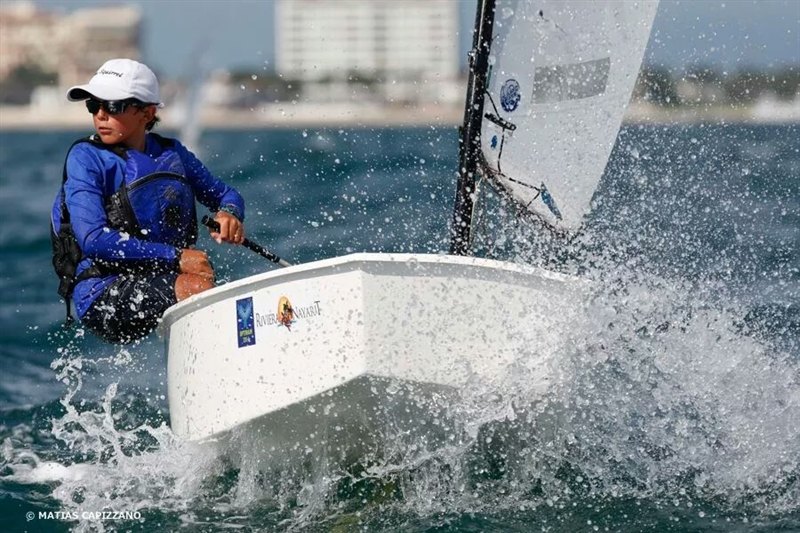 Here are his 2015 results:
TR Midwinters; New Orleans, LA:  1st Place
USNT Practice; Miami, FL:  Top Gun Award
Florida State Opti Champs; Jenson Beach, FL; 1st Place
Lake Garda International Optimist Meeting; Lake Garda, Italy; 8th Place (900+ boats)
SE Dinghy Champs; Key Biscayne, FL; 3rd Place
US Team Trials: Miami, FL; 1st Place
Volvo Ocean Race Team Race Regatta; Newport, RI; 1st Place
North American Champs; Antigua; 12th Place
North American Team Racing Champs; Antigua; 1st Place
US National Champs; Pensacola, FL; 1st Place
US National Team Racing Champs; Pensacola, FL; 3rd Place
New Jersey Opti Champs; Surf City, NJ; 2nd Place
World Championship; Poland; 24th Place

These results are incredible, and I wholeheartedly believe that Luke is the best Optimist sailor in the United States and is deserving of this award.
Learn more about the S1D Optimist Sailor of the Year Award