North Kingstown, RI (December 1, 2023) — The Board of Directors of the C420 Class Association is thrilled to announce the selection of Scott Norman to the position of Executive Director of the class starting December 1st.  Scott will succeed Dillon Paiva who retires from the position.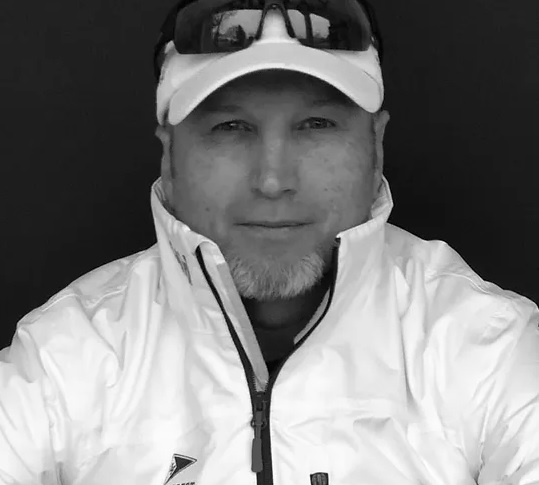 This appointment is a significant step for the Club 420 class in its efforts to bring the Club 420 dinghy to an even broader audience of sailors throughout North America offering new services and events to our membership.
Originally from Des Moines, Iowa, Scott first took to sailing when he was just eight years old when he sailed in his father's 25-foot Catalina. From that moment, he's always loved sailing and the special memories that are created with it. A graduate of the University of Florida with a Bachelor of Arts in Communications, Scott received his certifications as a US Sailing Level 1 Instructor Trainer and US Sailing Level 3 Coach and has run his own business, Norman Sailing, since 1994. Previous positions as head coach for the USODA National Team and varsity head coach at Eckerd College has shown Scott's ability to administer and lead, inspire others with a strategic vision and work collaboratively to improve. When not on the water, Scott loves to spend time with his family, staying active outdoors, playing tennis, running, and skiing.
The class is thrilled to welcome Scott and his family to the C420 class.  Please reach out to welcome him at [email protected] or say hi at the C420 Midwinters Championships.
About The Club 420 Class Association
The Club 420 Association was established in 1980 to promote, foster, encourage and sponsor one-design sailing. The Association sponsors a class North American Championship, US and Canadian National Championships as well as regional championships for the class across North America while promoting the class to all ability and experience levels of youth sailing.
About The Club 420
The Club 420 is a two-person dingy which forms the base of many local, high school and collegiate programs in North America.  Simple for beginning sailors and yet challenging enough for collegiate champions.   The C420 offers more learning opportunities than any other double-handed boat you can find. Over 7,000 Club 420s are sailed in youth, high school and collegiate programs all over the United States, Canada, Mexico and the Caribbean.
For more information please visit our website at www.club420.org or visit us on Facebook.  Scott will be available at [email protected].
Contact:
John Morgan, President
Email – [email protected]