Clubspot Now Fully Supports Club and Series Scoring!!
Clubspot, the leader in club management software for Yacht Clubs around the world, has now made it a bit easier to manage your club's series events throughout the year.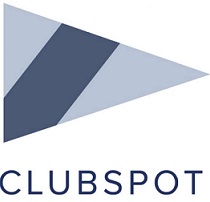 "Rather than having to manually add every racer's data to an outdated scoring system, score them, make it look good in a spreadsheet, then upload it to your club's website, it now takes less than 3 clicks to turn a Clubspot Regatta into a series-based event", says Adam Sorensen, Head of Sales at Clubspot. "We even create a micro-website to make it easy to link and access results from past events and series'. Combine this with our robust calendar widget in our web builder, and you can have an automatically updated event list which accurately reflects every day events will be taking place the entire year, including series events, regattas, sailing camps, and social events!"
Clubspot has been expanding rapidly, recently surpassing 100,000 total registrations across all of their hosted regattas and camps, and is now actively working with over 800 clubs across the globe.
With support for PHRF, IRC, and Portsmouth – Clubspot can manage your existing sailing events in a much more modern package than any other platform in the regatta management space. Take a look today at theclubspot.com, or reach out directly by emailing support@theclubspot.com!