Sail1Design would like to welcome another new member to our team, Gretchen Croll.
The Tartan Ten is an older boat that is great for young professionals wanting to race competitively in one of the largest one design classes in the nation. The T-10 is great for sailors who want to keep their budgets manageable and still maintain a race-ready vessel.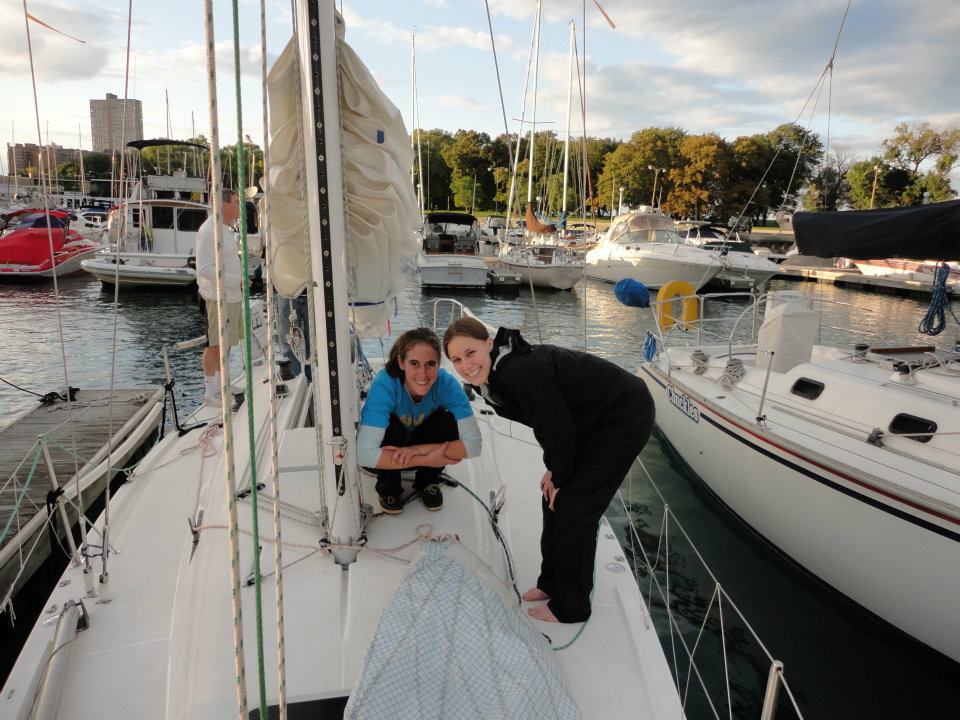 A 33′ foot monohull, the T-10 is a 7/8th's fractional rigged sloop and is well designed for both a casual family cruise and competitive racing; both offshore and around the buoys. These boats are also nice if you are limited in the number of crew members available for a regatta. The boat can easily be sailed with five to seven people in a race and when cruising don't require more than two or three individuals. The 9'6″ cockpit allows for plenty of room for guests and the 6 foot draft allows the boat to maneuver easily in shallower water. The T-10 has a large and devoted following in the Great Lakes, especially Lake Michigan and Lake Huron. This is very often the largest class entry in the Chicago NOOD regatta and there are often upwards of 30 boats at the North American Championships each year.
In 2001 a new boat was created by Larsen boats in collaboration with Rich Sterns and SOCA boats. This new vessel has the identical hull design as the T-10 with a completely remodeled deck and cabin. This new design, called the LS-10, allows for more headroom down below and the luxuries of a newer model boat—like a real head—while still being allowed to sail in the same one design class as the classic Tartan-10.
The T-10 class association maintains rigorous standards for both the T-10's and LS-10's in order to keep all the boats on a level playing field. There is a weight limitation for the boat and crew at all regattas as well as strict measurements regarding sail cut and mast rake. Any infractions on these rules and standards are punished severely.
All in all, the Tartan 10, though an older boat, is still very relevant today. This is a classic boat design that allows for great one design racing. One of the best aspects of these boats is their affordability—the Tartan 10 allows for a great racing boat at a fraction of the cost of the larger boats and newer models being made today,
Gretchen Croll graduated cum laude from Ohio Wesleyan University in 2010 with a degree in English Creative Writing. She has written for online media such as OutdoorHub.com, Examiner.com and Mediabistro.com about many topics. Gretchen also interned for This Week on Martha's Vineyard, a local newspaper highlighting tourist attractions during the summer of 2011 and received much acclaim.
Gretchen has been an avid sailor on Lake Michigan for the past eight years and has raced in numerous NOOD regattas and Chicago Yacht Club Verve regattas. She has also raced in three Chicago Yacht Club's Race to Mackinac, winning the Tartan 10 section twice. She has also been teaching young people how to sail since 2007 with two clubs, The Waukegan Yacht Club Youth Foundation and Sail MV. She is very excited to share her sailing knowledge with everyone at Sail1Design.
You can reach Gretchen at: [email protected]