Port Charlotte, FL – December 11, 2019
The first of five sailing events concluded today at the Charlotte Harbor Yacht Club. Twenty two boats from Canada and the United States sailed 4 races on day one, but were left ashore with no wind on day 2.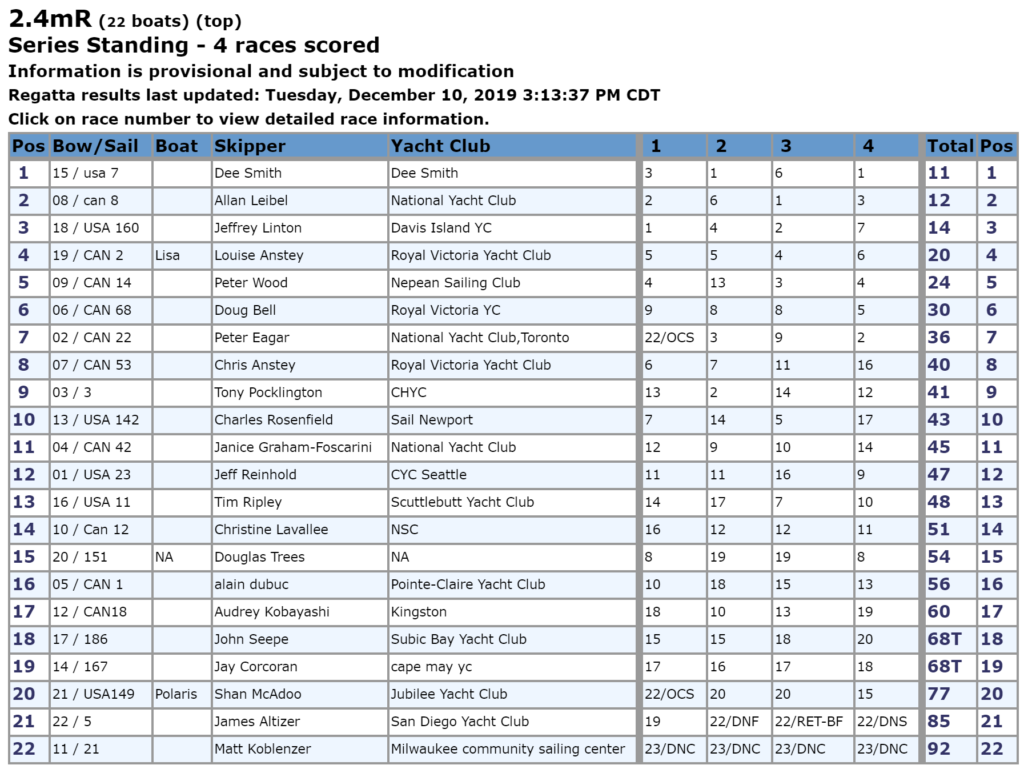 American Paralympic sailor Dee Smith held onto a one point lead over  Canadian Olympic sailor Allen Leibel.  Smith was quoted as saying "I was lucky enough to win because my mistakes were smaller than my competitors".  American Jeffrey Linton rounded out the top three.  Full results can be found at: 
https://www.regattanetwork.com/event/19912#_newsroom+results
As mentioned above, the International 2.4 meter class winters in FL and runs 5 different events from December to March.  Can Am 2 starts Friday December 13. After the new year, CanAm 3-5 run each month through March. The class welcomes newcomers with great hospitality and high quality charter boats.  If interested in joining us, please contact our class president, Tony Pocklington,  captiva_24 at yahoo.com.