The International Lightning Class Association's Boat Grant program begins its 13th season by announcing the 2019 grant recipients. We are proud to report that our two 2019 grant skippers are women!
Darby Reddaway and her team of Wheeler Sutton and Hannah Gersch are from Atlanta, GA and will be sailing with the Lake Lanier Fleet 348 in the Southeastern District. Reddaway and her teammates sail for the Georgia Tech Sailing Team and are "thrilled to join a class that is dedicating time and resources to sailors of our age. Besides, it will be nice to sail something bigger than a 420."  Their mentor will be longtime Lightning sailor Pam Burke.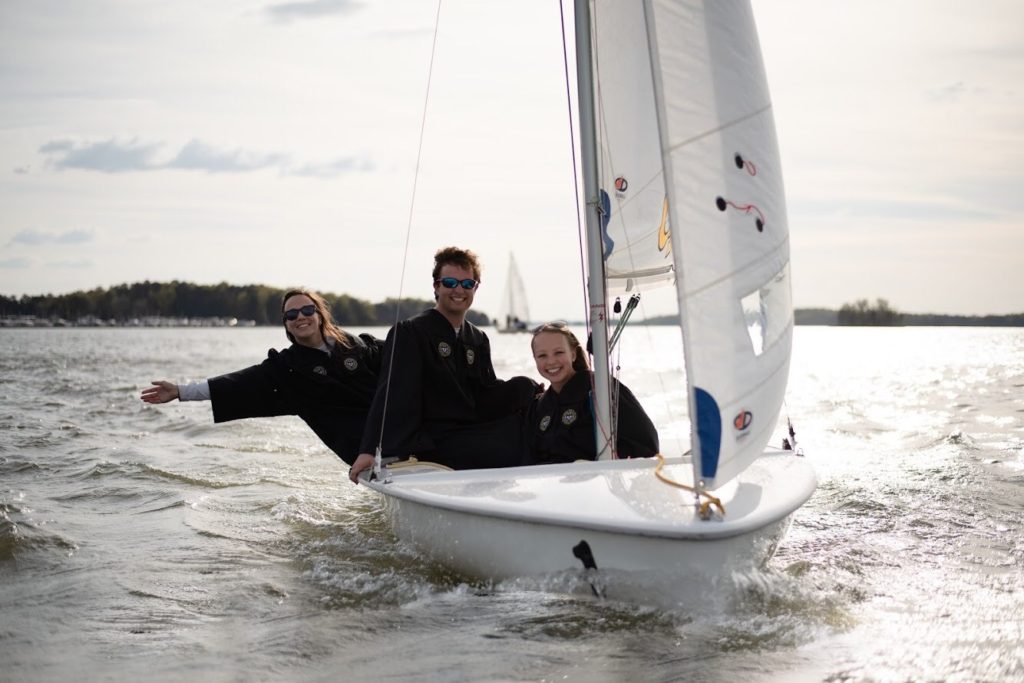 Christine Moloney and her crew of Sarah Warren and Christine's cousin Grace Woodcock will be based out of Central NY and will sail with both the Central NY and Lake Erie Districts. Christine and Sarah sailed for Hobart and William Smith College.  Christine is a longtime Lighting sailor with strong family ties to the Class and the Buffalo Canoe Club. With the 2019 North American Championships at the BCC, "I knew this would be the perfect year to get a team together" explains Moloney. "This is a great opportunity to sail with my college teammate again and introduce her to a great class." Their mentor will be veteran Lightning Sailor Jed Dodge.
Boat Grant Program Co-Chair, Matthew Schon said that "2019 was one of our most talented application pools to date." It is great to see this level of interest from these young adults in a Class that has been around for 80+ years. The Boat Grant Program is committed to getting this 20-something demographic into the competitive Lightning Class. We hope to get all applicants into the Class at some level by year end and encourage those that were not awarded a boat to re-apply for next year.
We welcome Darby and Christine and their teams to the Lightning Class! We are excited to have them sailing with us!