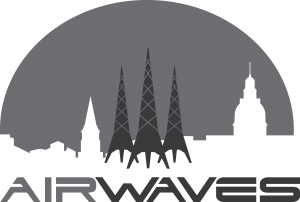 For over a decade now, Sail1Design has managed and developed the Airwaves Career Center, a sailing/marine industry job board and career. Our site has, literally, hundreds of active sailing/marine industry job openings listed right now, and more come almost every day. So many people we've met in our travels through the sailing/marine industry told us that Airwaves is where they found their job, or that Airwaves is where they posted their job ad. We LOVE hearing this! We are proud to be a part of the sailing community, and we will continue to work very hard to serve our customers.
Along with job postings, we also developed a resume posting service; this allows interested candidates to post their credentials securely and privately. This service is free (featured resume posts require payment), and it has grown tremendously over the years. If you are considering a new opportunity, or want to see what's out there.
Likewise, employers can search our resume database to find the right match for that open position. Employers, there are hundreds of active resumes on file, with new ones added quite often. If you are eagerly searching for new candidates, don't wait; this is a great way to meet new potential applicants!!
Sail1Design is proud also to be the official job board of the Intercollegiate Sailing Association (ICSA), the US High School Sailing Association (ISSA), and US Sailing.