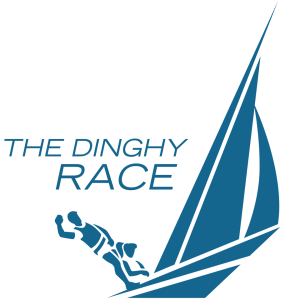 SECOR Volvo Race in previous years, is back on July 12 and 13, 2018.  The one-of-a-kind race is modeled after the Volvo Ocean Race, and allows participants between the ages of 12 and 18 to sail a 20-mile boat race around Fishers Island Sound in an experience normally reserved for older world-class skippers.
Just like the big leagues, the race around Fishers Island Sound comes complete with live-streaming video footage shot by drones, online access to real-time GPS race tracking, onboard reporters with action cameras, and of course, top-notch sailing.
This is MORE THAN a worthwhile event to help kids love sailing more.  Trust me that anyone you recommend this to will thank you for getting them on board.  It's going to be great!
"As a junior regatta, The Dinghy Race provides kids with the opportunity to race in a completely different style. It's really cool to see junior sailors work on navigation, strategy, and tactics in a day long distance race that is broken up into several shorter races. Parents get left at the dock and the kids go sailing. The concept of a junior regatta, that by default, puts the kids in charge is important for developing responsibility when the parents are left back on the mainland. Sailors spend the night on Fishers Islandwith an evening at the infamous Pequot Inn, where coaches have as much fun as their kids. The Dinghy Race is truly a regatta that sets the standard for junior sailing events."
Peter Cronin's Preview to Junior Sailing's biggest ocean race – the Volvo Secor Fisher Island Sound Race. Go the Mudratz. from Sailing Anarchy on Vimeo.
And if you missed it check out this video Volvo did for us!
https://www.facebook.com/thedinghyrace/videos/2107294042875767/