We hope the summer sailing season has been treating you well! Hard to believe its almost going to be August. July has brought some hot days here on the east coast, and we expect August will bring some of the same. Even though the temps are hot we still need to be working out, and we are sailing, so we want to make sure we are going about it safely to avoid any heat illness this summer. We need to avoid any heat illness for top performance on the water! These five tips are sure to help you for your hot summer workouts and sailing in the heat.
Tip #1 Work Out At The Right Time Of Day: We can't avoid our sailing events that happen during the daytime heat, but we can pick a different time to do our training for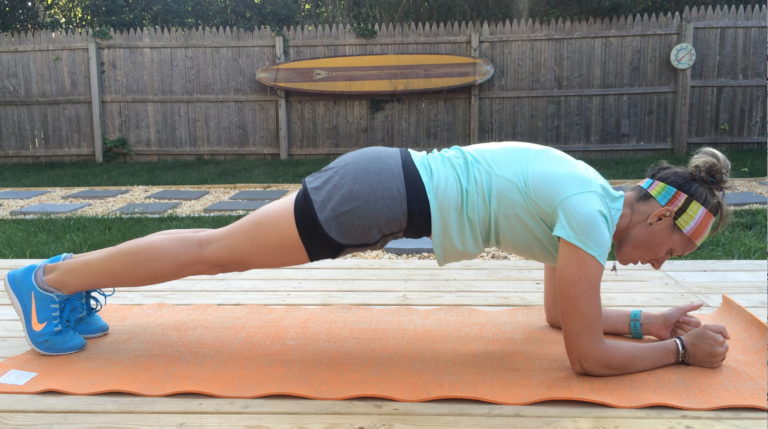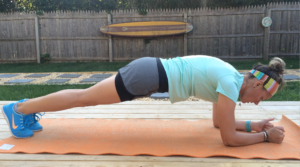 sailing and workouts. If we don't have a specific event, we have to try to avoid the hottest part of the day usually around 10am-3pm. The mornings are generally the best time to get that workout in especially if it's suppose to be a sweltering day. If your training on the water try to push your training session to later in the day to avoid being in the heat. Getting those training sessions in during the cooler part of the day will help to prevent any heat illness.
Tip #2 Stay Hydrated All Day: We all know we should be drinking lots of water on hot days, but sometimes we forget. It's incredibly important to keep drinking not only when you are working out or sailing, but throughout the day. It's easy to get caught up and stop drinking for a couple of hours, but on those hot days it's so important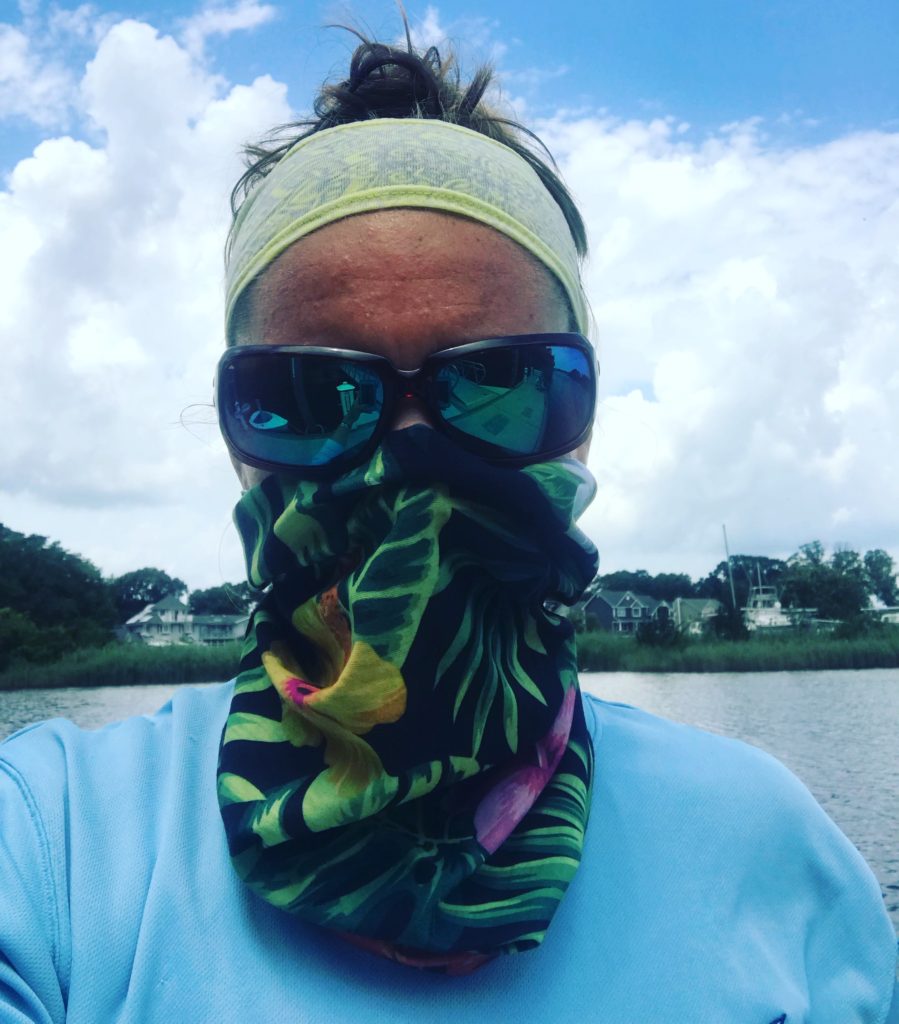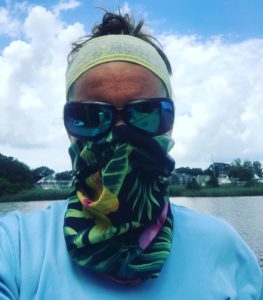 because it's very easy to start getting dehydrated. Carry a reusable water bottle and set an alarm to keep you drinking throughout the day.
Tip #3 Wear The Proper Gear: On those hot days for sailing and working out it's so essential to wear the proper gear. When we are working out on those hot days stick to light-colored and loose clothing. They now make lots of fitness clothing that are meant to keep you cool, look into investing in some for those hot days. On the water, you want to stick with items that will keep you cool. Wear light-colored tech clothing to stay cool. Don't forget your sunglasses, hat, and sunscreen. Another great piece to invest in for out on the water is a neck gaiter. The neck gaiter will not only protect you from the sun but if you get it wet with cold water before heading out, it will help keep you cool throughout the day.
Tip #4 Know The Signs Of Heat Illness: It's so important to know your body and the signs of heat illness so you can exercise and sail safely in the heat. It's easy to think that a headache you have is not that serious, but when its hot out you need to take all changes to your body seriously to avoid any further symptoms. Some of the first signs of heat exhaustion are headache, dizziness, fatigue, nausea, and being lightheaded. Heat exhaustion can develop into something more serious which is heat stroke, and this is when a person can suffer from being disoriented or blacking out. If you start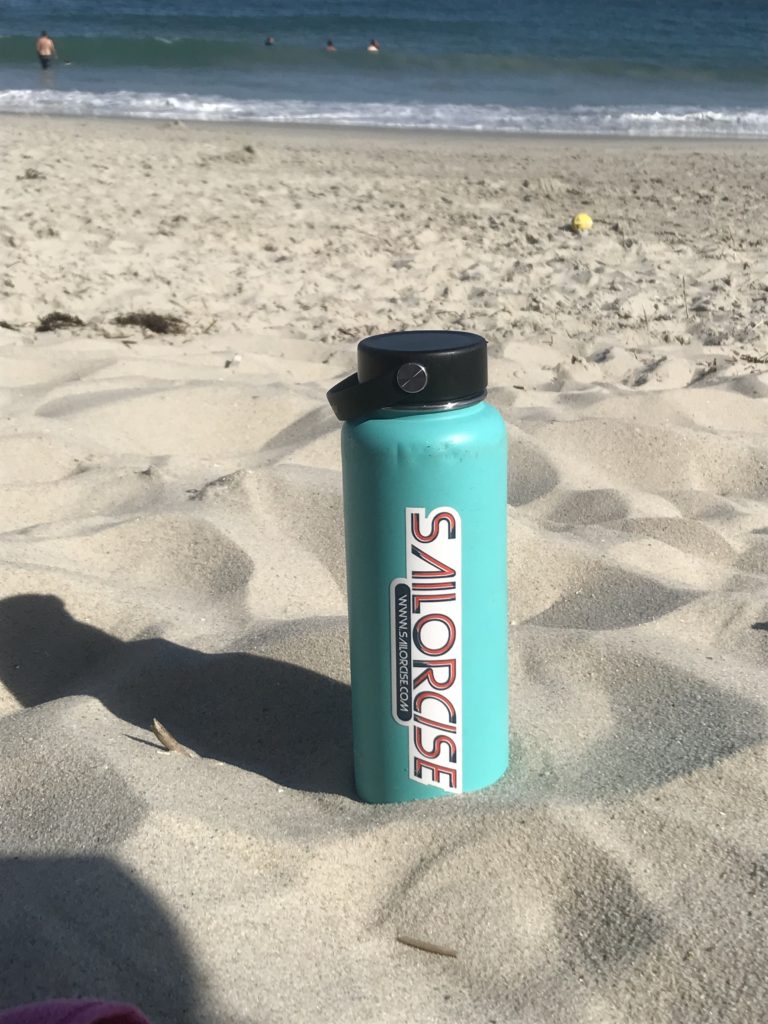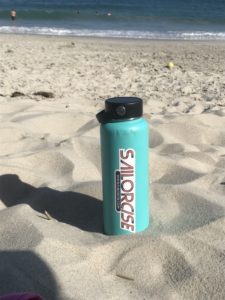 feeling any of the signs of heat exhaustion, make sure to stop your activity and get to a cool place. Make sure you inform someone of the symptoms you are feeling when left untreated these symptoms can turn into a life-threatening emergency. Know your body and the signs to avoid heat illness this summer and in the future.
Tip #5 Replenish Your Electrolytes: When we work out or sail in the heat, we are losing electrolytes from sweating. When the temperature is high it's even more important to replace those during and after our activity as we are sweating a lot more. Lots of sports drinks and energy bars contain electrolytes, but a lot of added sugar also accompanies them. Another way to replenish your electrolytes is by eating whole foods. Some great foods to try are coconut water, leafy greens, sweet potatoes, celery, cucumbers, kiwis, carrots, beans, and watermelon. If you are out on the water or working out and rather not eat food, there are cleaner options for electrolytes mixes. Some of my recommendations are Emergen-C Electro Mix or Nuun Hydration Electrolyte Drink Tablets.
The summer is a great time because the weather is warmer to get outside for working out and sailing. However, the summer can bring the heat! So we need to make sure we are safe when we are working out and sailing. These tips will help you to stay safe and cool this summer! Remember to workout at the right time of day, stay hydrated all day, wear the proper gear, know the signs of heat illness, and replenish your electrolytes. Stay cool for the rest of the summer sailing season!
For more information on fitness for sailing contact [email protected]. Also check out Sailorcise on Facebook, Twitter, and Instagram for daily tips on fitness, nutrition, and sailing.