Dubbed by many as the ideal post-grad boat, the Vanguard 15 has enjoyed continued success as a double-handed, one-design racing platform at both the club, national and international levels. The new standard for international team racing, the V15 is light, fast and easy to transport and sail. Combined with a reasonable price tag ($7,500 new, $2,000-$5,000 used), the boat's popularity has skyrocketed in recent years.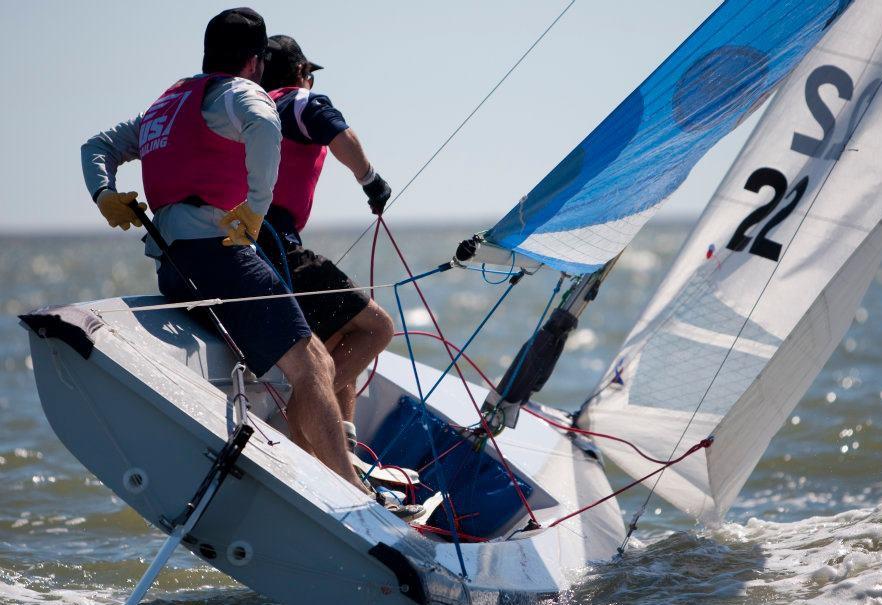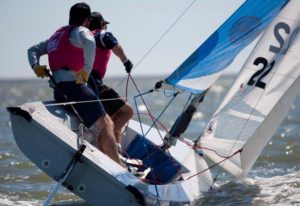 Designed over 15 years ago by naval architect Bob Ames, the V15 incorporates a light, fast hull shape for racers while remaining stable and comfortable for day sailing. The revolutionary hull design allows the boat to plane in moderate breeze. Built by Laser Performance, the V15 is constructed of a lightweight, yet durable fiberglass and features molded gunwales that fit the curve of the sailor's legs.
The V15 also sports a three-foot daggerboard which allows the cockpit to remain open and uncluttered. The simple rig has minimal control lines and no spinnaker making it an easy boat for beginners, yet still providing a thrill for experienced racers. A full list of the boat's features can be found below:
Recessed jib leads
Molded gunwales
Mainsheet bridle for centerline sheeting
Revolutionary hull design allows planing in 12 knots of breeze; widened transom for maximum stability downwind
Non-tapered mast
Molded kick-up rudder
Daggerboard eliminates the need for gaskets
Original sails designed by North Sails
Unlimited Racing Opportunities
The Vanguard 15 boasts one of the strongest class associations of any one-design fleet, running hundreds of events each year. With fleets located across the country, there are opportunities to get involved from the club level to championship regattas. The V15 is a popular club level fleet racer as well as team racer.
Getting involved in racing is easy. The Vanguard 15 Class Association maintains a web presence meant to be the primary form of communication between racers. Check out their site for fleet listings, upcoming events, membership details and the latest news.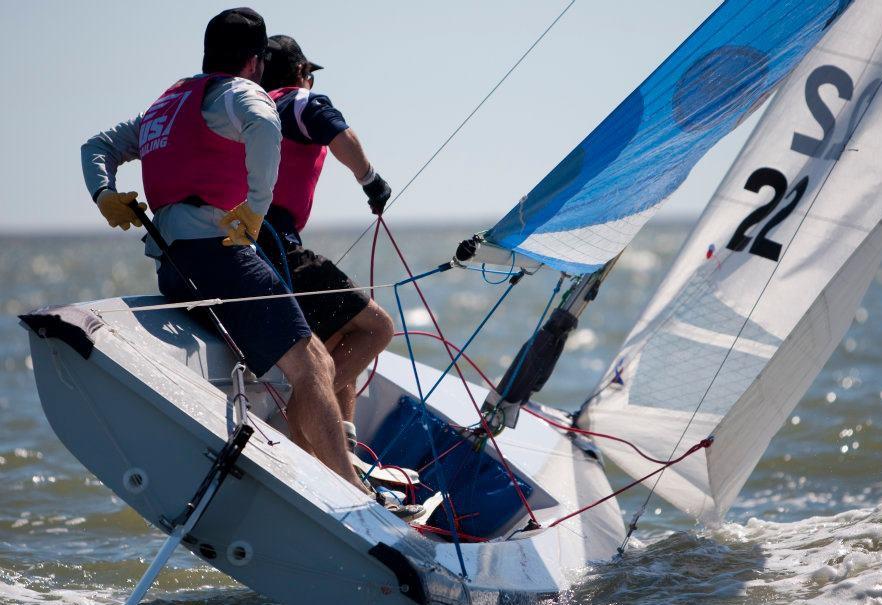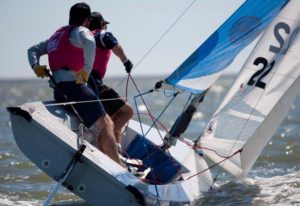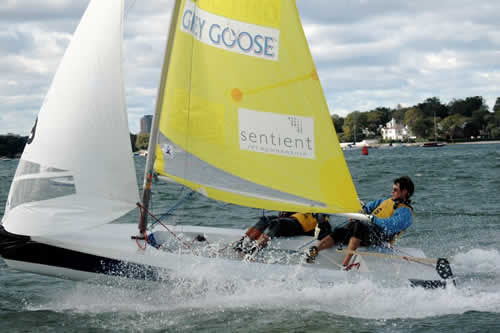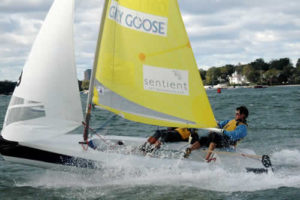 For details on upcoming events check out the article below:
https://www.sail1design.com/airwaves-sailing-news/general-news/1068-v15str
LOA: 15 ft 3 in
Beam: 5 ft 6 in
Draft: 3 ft 2 in
Sail Area: 127 sq. ft.
Crew: 2
# Boats Built: 5,000+
Active Fleets: RI, CT, NY, MA, CA, FL, MD, IL, OH, TX, WA
Website: http://www.v15.org/