By Airwaves writer Katie Bauer
College and high school Nationals are taking place this year after a Covid-induced hiatus in 2020. College championships are currently underway in Annapolis, MD, and high school championships will commence May 22nd and 23rd in Miami, FL. This is an exciting time for students and their coaches since sailors appreciate any opportunity to compete at a high level, however, actual participation in the races is not a foregone conclusion for everyone as the pandemic's effects have disparate consequences for those involved.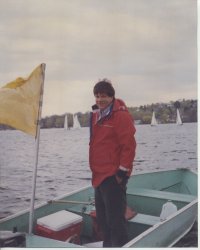 Ken Legler is the Head Coach at Tufts University in the Boston area. He has held this position for over 40 years and has seen the school win 20 national championships (across a variety of categories) during his tenure. Considering he was previously head coach at the US Merchant Marine Academy, this year's venue of the US Naval Academy seems well suited for him. Tufts University administration made the decision about whether its athletes could compete, and when sailors were granted permission, Ken was happy.
According to Ken, it's been a tough year. His top woman skipper is not in school and therefore unable to compete. His coaching model relies on being able to race Flying Juniors and 420s every weekend, but since regattas have been reduced by 75% this spring, his practice plans had to shift. The thought of Nationals is therefore a welcome reprieve from the harsh reality of what his program has been dealing with. Though he admits, "It's not as special winning or doing well with so many great teams not here." Ever the pragmatist, he concludes, "Then again, we would have had more trouble qualifying had they been."
Rob Hurd is Waterfront Director at Tabor Academy, an international school on Buzzards Bay. When not coaching sailing, Rob teaches Physics and Nautical Science, serves on the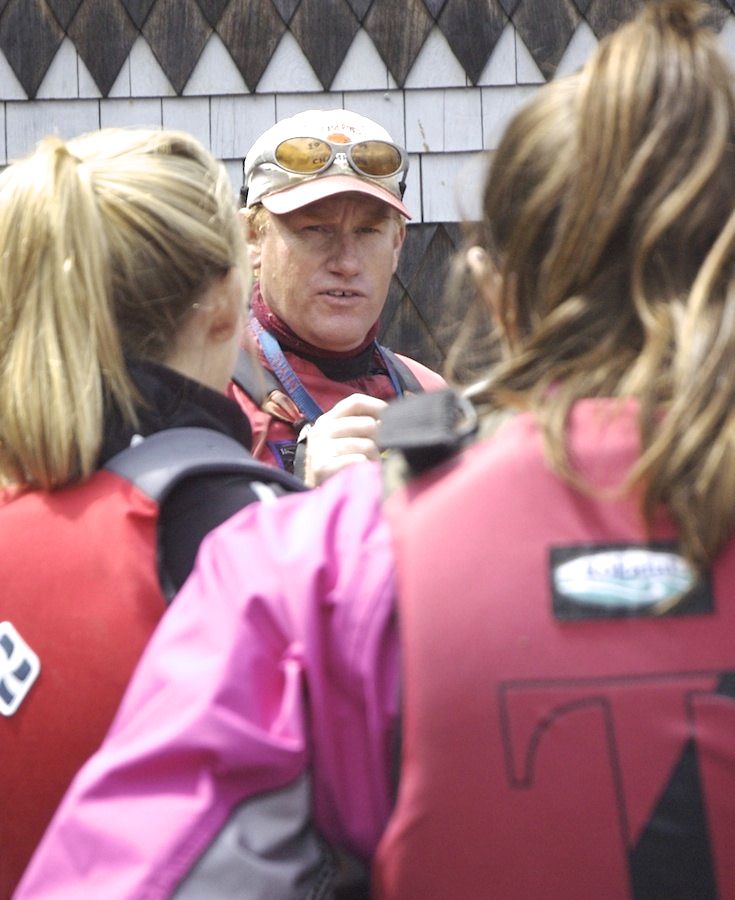 Interscholastic Sailing Association and New England Schools Sailing Association boards, and runs a boys' dorm on the school's campus. All of this activity gives Rob a broad perspective and allows him to understand why Tabor is not competing in both high school Nationals this year.
Because Tabor is a boarding school, there are extra considerations when it comes to the safety and security of its students. If an individual in its community gets Covid, that can affect the entire boarding population. Travel to Miami for the Baker would mean a series of negative PCR tests upon return as well as having to quarantine for 5-7 days, which does not seem fair to seniors in the final days of their high school careers.
In spite of new regulations, Rob is optimistic. Tabor saw healthy interest in its sailing program this year, which he theorizes could be due to the pleasant conditions that freshmen experienced out on the water last fall. He's simply glad they "got the bug." As for the Baker, he calmly said, "We accept it and we chose to move on. Growth and improvement as well as getting kids on the water are the goals this year." Instead, they'll hope to qualify for the Mallory in Cleveland as that will be post-graduation and therefore safer for campus.
Meanwhile over in Annapolis, Ken is either out on the water or grabbing sustenance at Chick & Ruth's. Competition is fierce but a man's got to eat. Stay well, Ken, and good luck to all the sailors out there!