S1D would like to welcome our newest team member, Clubspot. When I used this platform for the first time, simply to run a regatta, I was blown away at how intuitive and effective it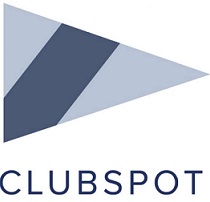 is. I know that this software also does so much more. If you have not tried this out, you really should. Running a regatta, at a bare minimum, has never been easier.
Clubspot is the first choice when it comes to managing sailing programs. Over 160 clubs choose to run their programs through Clubspot because of its simplicity and effectiveness. We help alleviate many of the pain points caused by using Google Forms or a clunky third-party service with no relevant features to sailing. Our modern platform is built by sailors for sailors. We took our experiences from working at various yacht clubs and built the ONLY perfect platform to manage not only sailing programs, but all junior and adult programs at your club. Our user-friendly and intuitive platform offers program administrators:
Online Registration
Automated waitlist management
Flexible entry fees, discounts, & refunds
Automated e-signatures for waivers
Powerful Payment tools
Email & SMS Text communication tools
Regatta management
Administrator dashboard for class management & more.
To see this one-of-a-kind platform in action, click here to schedule a demo.
Our History
Brendan Kopp and Graham Biehl founded Regatta Toolbox in 2015 because they were tired of paper forms, late payments, clunky scoring systems, and excel spreadsheets. Regatta management was broken, and they set out to fix it. After two stellar years, they were asked by many customers to offer more services because of it's incredibly modern and intuitive user interface. In 2017, Clubspot was founded to bring that same modern touch to the outdated world of club management software. Clubspot offers every service needed to manage yacht clubs. Clubspot consolidates multiple services into a single platform. Focusing on member facing services, Clubspot can automate member billing, event registration, Point of Sale, website development, marketing, and more. The consolidated services approach with Clubspot means a more streamlined experience for members and staff, and huge cost savings for Clubs that traditionally rely on a patchwork of 3rd party services for operations. Now, Clubspot is the fastest-growing club management software provider. Contact us today to join the hundreds of Clubs who already use Clubspot services today for the staff and member experience you are looking for!