Sail1Design and KO Sailing are elated to announce the 2016 winner of the Youth Sailor of the Year Award, Charlotte Rose.
Dedication. Perseverance. Independence. These are just some of the attributes of the go-it-alone sailor, the lone wolf who is able to train, plan, and compete by her or himself, and do it successfully. This award, presented by KO Sailing, goes to the North American youth sailor who best personifies the qualities necessary to be a successful athlete in the single-handed sailing world.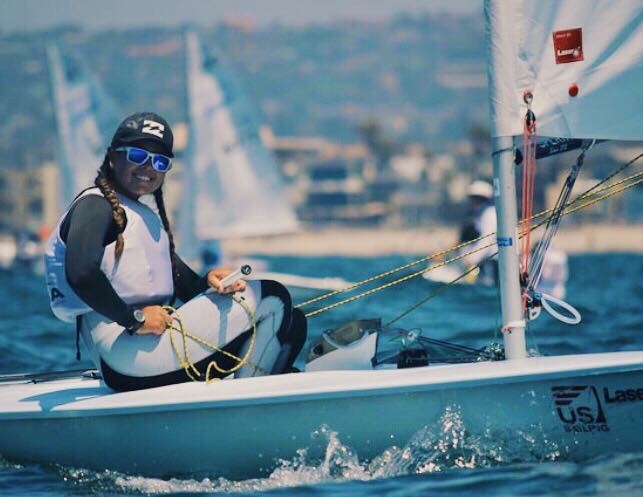 Says Mark McNamara, president of KO Sailing, "KO sailing is a major supporter for competitive sailors between the ages of 8 and 18, helpin
g them to compete at the highest level. To us, the Lone Wolf Youth Sailor of the Year Award is a perfect way to recognize those individuals for their success and achievements in their respective elements. There is a great synergy between what KO Sailing is doing on the ground, and at events, in support of what these recipients have achieved. This program is just a great way for the country to recognize those sailors as they grow. Sail 1 Design, with their expertise and as the information resource for all things one design, is the only team to work with."
We had a tough time again this year choosing the winner, and our decisions are based not only on sailing excellence, but intangibles as well. Charlotte indeed had a tremendous sailing season, highlighted by finishing 3rd overall in the US Laser Radial Class Grand Prix championship, and 3rd in the Laser Gulf Coast Championship. More importantly, she is a stellar academic student, and comes from a school with no sailing. So, she has to do this all on her own; this is a great story, and we are impressed with Charlotte all the more because of her passion. We were very impressed with her drive, self-motivation, and self-reliance. Charlotte will receive a gift from KO Sailing. Here is a bit from her nomination letter: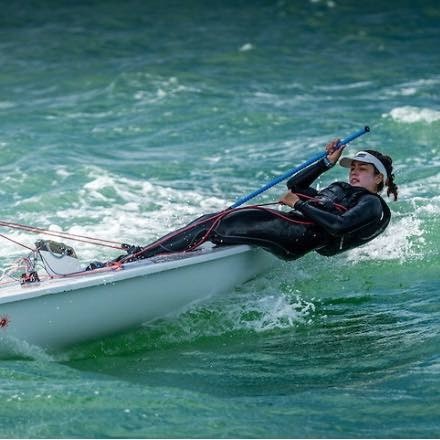 I would like to nominate Charlotte (Charley) Rose from Houston, TX representing Houston Yacht Club and Gulf Coast Youth Sailing Association for the Youth Sailor of the year award 2016 as defining Dedication, Independence and Perseverance in her everyday sailing and life.
Charlotte was introduced to being on boats at a very young age, it wasn't until she attended a summer camp at HYC did she have an opportunity to sail by herself. She competed in Opti from the age of 9 through to when she was 11, recognizing herself that sailing was her passion but would be going nowhere fast at 5'4" and 130Ibs, that is when she switched into a Laser 4.7.
Charley spent many weekends learning the boat on her own and at times with just a single coach. Eventually other sailors joined her in the radial rig. Charley persevered and excelled eventually getting the attention of GCYSA for who she has sailed with for the last 3 years.
Charley has learned that sailing competitively and wanting to do well is not just about boat handling; she dedicates her spare time to working out, currently twice a week at the gym as well as swimming for her school team. She has become fiercely dedicated to her sport and learning not just about the boat but the finer points of nutrition, fitness and psychology (mind fit) of the sport.
Charley has started giving back to the sport, during her weekends she can be found at HYC coaching mini or green fleeters, realizing that that's where she started off.
Dedication means something different to a sailor, competitor and athlete than it does to a parent. So long as you have dedication and perseverance from both sides this should make for a successful outcome. As her Dad says, so long as she shows commitment and determination so shall I.
This perseverance and determination is starting to pay off, this year Charley has represented USA at Worlds in Mexico, finished 8th at MWE's, 14th in Laser Nationals, 6th in Laser North Americans, 17th at Youth Champs, 2nd in the Smythe Cup, 3rd at High School Nationals, winning both district 13 (Florida) and district 15 (Texas) Grand Prix events, culminating in not just becoming a regular of the ODP travel team but also being invited to train with the US Olympic Sailing team in January 2017.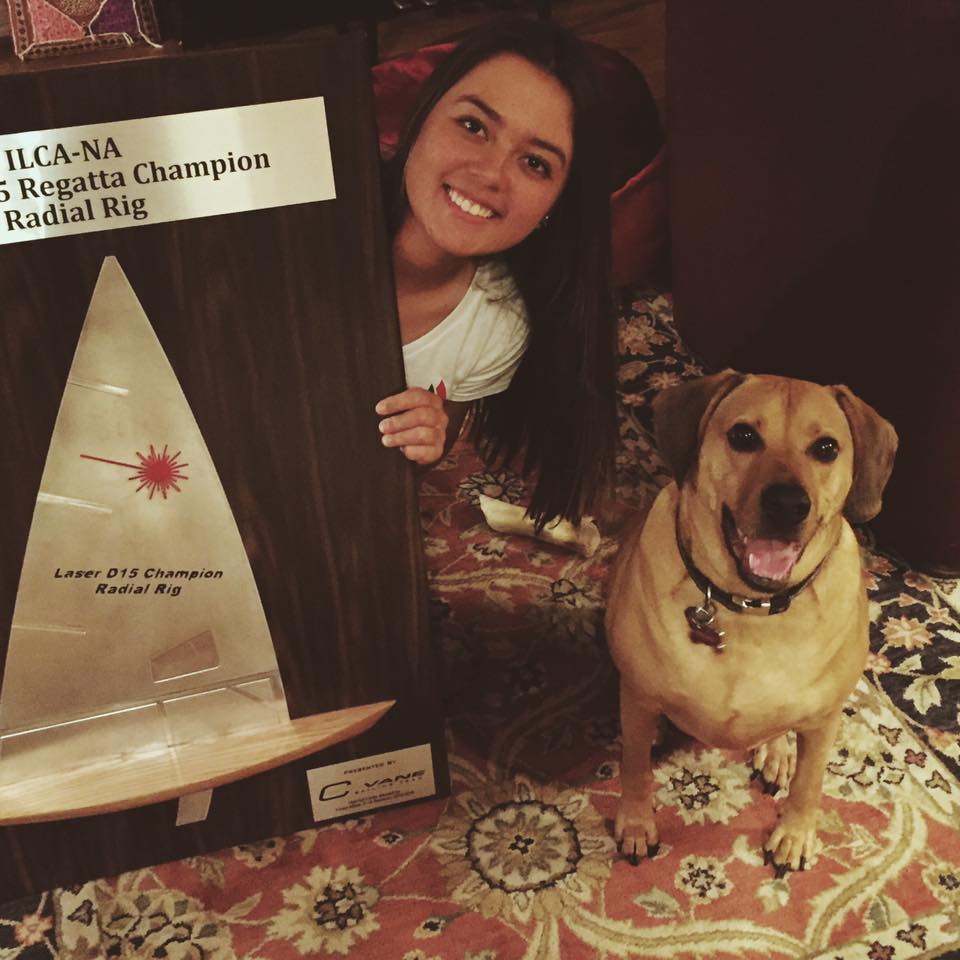 Charley is becoming more and more self-reliant, to the extent as to when she travels it is typically with a school laptop and a book to read. Charley is the only sailor at her school of 2,600 students, despite the amount of time she is spending travelling and sailing she maintains a 4.5 GPA.
For all the dedication to growing herself as a sailor to imparting her knowledge on younger members, perseverance of achieving her dream of sailing at the Olympics and independence in her drive, dedication to her studies and countless hours either flying or on the road, I believe Charlotte is a worthy recipient of the 2016 Youth Sailor of the Year award.
ABOUT KO SAILING
KO Sailing is a premier provider of performance and recreational sailboats, kayaks, stand up paddle boards and accessories for the competitive one design racer or the water sports enthusiast. Whether it's a pair of hiking pantsfor your Laser sailor,  kayaker, or your child's first Optimist, KO Sailing will ensure your water experience is a success. KO Sailing offers three convenient ways to shop. Visit the retail store in Seabrook, Texas, visit the KO Sailing support trailer at a race event or shop online catalog at kosailing.com.