News Flash: SFYC is hiring a full-time Head Coach!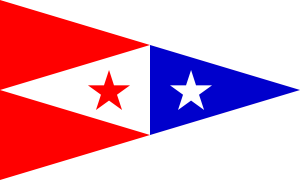 The San Francisco Yacht Club and its members are dedicated to promoting and celebrating yachting and life on the water. Founded in 1869, The SFYC is the oldest yacht club in North America, west of the Mississippi River. Originally sited at San Francisco's China Basin near Mission Rock, The Club moved to its current site in tranquil Belvedere Cove in 1937, after a short time in Sausalito. With its tranquil setting, its superb harbor and stunning views of the San Francisco skyline, it's widely recognized as a premier yachting facility on the West Coast and one of the finest anchorages in the Bay Area. It operates a year- facility including the harbor, a dry-sail area, a full-service restaurant and bar.
The SFYC has earned recognition as one of the leading yacht clubs in the country, hosting local, national and international regattas. It's home to The Great San Francisco Schooner Regatta, and very active youth sailing and race team programs. Committed to promoting the sport and Corinthian spirit of sailing, The Club also offers sailing instruction for sailors of all ages and private lessons. Club fleets include J24s, Optimists, 420s, Lasers and Flying Juniors. SFYC's youth sailors have risen to compete at national, international and Olympic levels.


The Club serves its active and diverse membership community through a variety of programs, as well as formal and informal social events.
News Flash: SFYC is hiring a full-time Head Coach!
For more than 60 years, The San Francisco Yacht Club's youth sailing program has been dedicated to coaching and empowering the next generation of Bay-Area competitors and sailing enthusiasts. The SFYC offers a spectrum of individual and team training programs for kids from grade school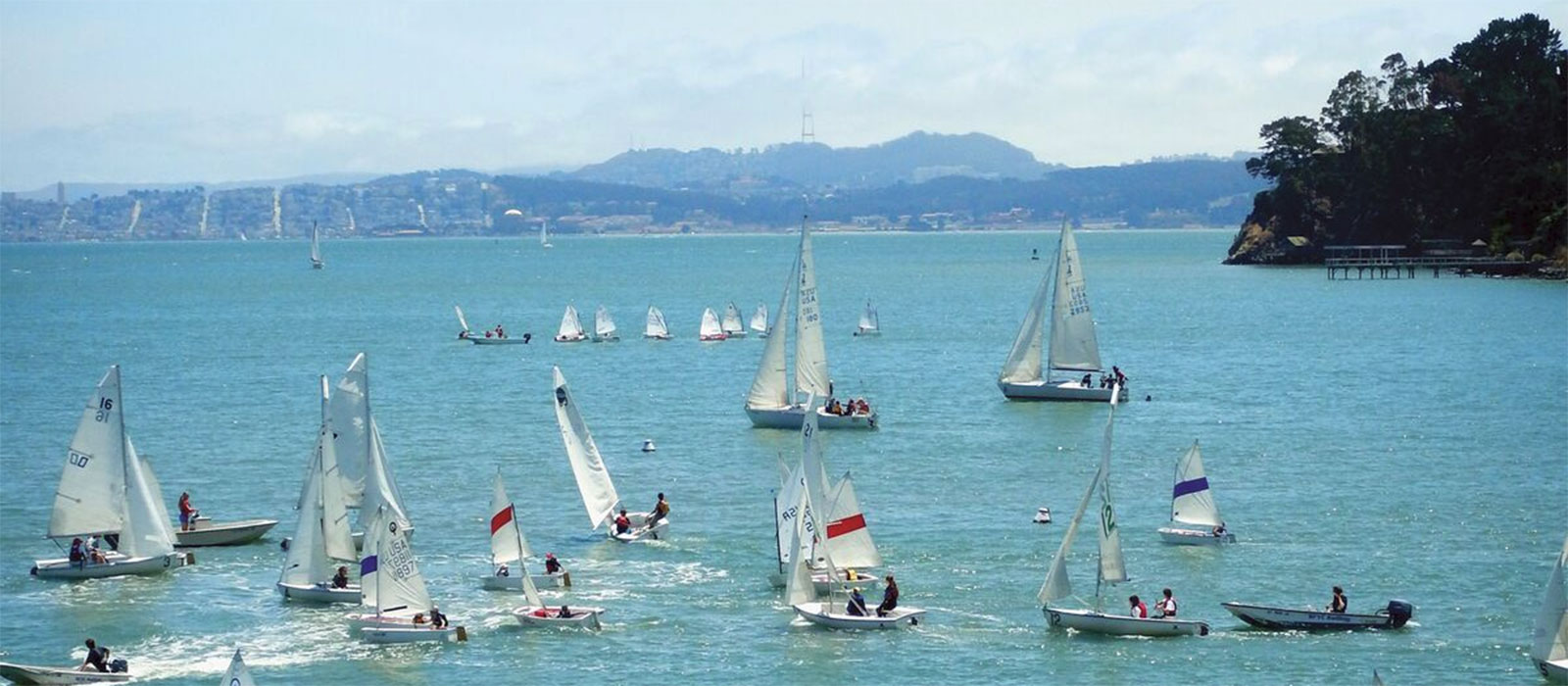 through high school, and more than 300 young sailors register each year. The Club is proud that "graduates" of its youth sailing program have gone on to compete – and win – at national, international and Olympic levels. The SFYC has hosted a number of national youth championship regattas in recent decades, and it's been honored with the PICYA's Admiral Chester Nimitz Perpetual Trophy for the advancement of youth sailing on multiple occasions.
CLUB HISTORY
In the summer of 1869, a group of active, local yachtsmen formed the San Francisco Yacht Club – the first yacht club west of the Mississippi – to create a more orderly and monitored form of conduct, and ensure that Bay Area racing was respected elsewhere. Almost 150 years later, the SFYC has grown into an internationally renowned club.
The original anchorage and clubhouse were located in San Francisco, near Mission Rock, but inadequate depth of water and increasing industrial growth in the area resulted in a move to Sausalito. Waterfront property was purchased and a new clubhouse erected, but it was subsequently destroyed by fire in 1897. The rebuilt building is still standing and now houses a restaurant, currently called Trident. 

Increasing ferry traffic and congestion contributed to a decision to relocate in 1926. One group, headed by Commodore Clifford Smith, felt that Belvedere Cove would be an ideal location. Another group felt that the Club should move back to San Francisco and lease land from the city on the Marina. After considerable discussion, the Belvedere site was finally selected. Those who opposed the move resigned and formed the St. Francis Yacht Club.
A small clubhouse on the Belvedere site was completed in 1934 and is still part of the present building. Planning for the present 190-berth harbor was begun in 1933 and completed in 1957 when funds were available. The Club's exterior and interior were completely remodeled in 2007. In 2016, The Club received approval from the Belvedere Planning Commission to begin construction of a new Regatta Center, which will take the place of the Cove House at the north west end of The Club property.