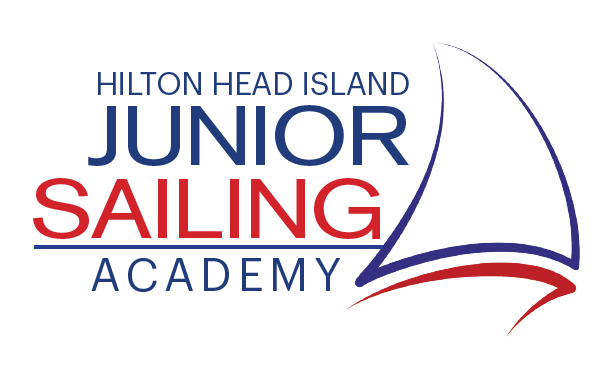 Sail1Design is pleased to introduce our newest team member and sponsor, Hilton Head Island Junior Sailing Academy. Having recently traveled to Hilton Head to coach an event at South Carolina Yacht Club, I can report confidently that this is an absolutely gorgeous venue, and an impressive club to say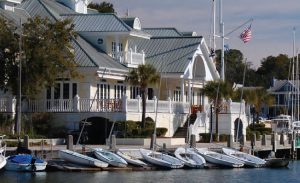 the least. Along with traditional summer camp offerings, Hilton Head Island Junior Sailing Academy is starting a full-time youth training program, during the academic year. This is somewhat new for the sport of sailing, but a modeal that many other sports developed long ago. We at Sail1Design are intrigued, and are excited to watch its growth. Please visit their website to learn more, and spread the word about sailings new venture, a full-time youth sailing training program on Hilton Head Island!!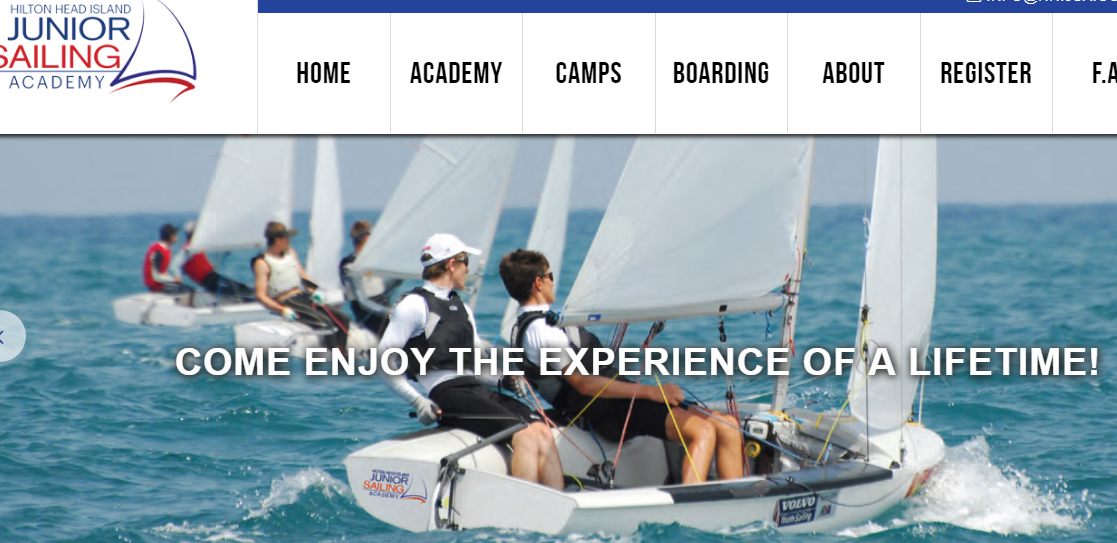 ABOUT HHIJSA
Hilton Head Island Junior Sailing Academy offers a Full-Time, Sailing Academy and Summer Sailing Camp, programs are designed to help a student who wants to focus on sailing for the year building their resume by competing in national ranked regattas.
A key differentiating factor of our boutique junior sailing academy is that our students have an opportunity to compete in regattas throughout the southeast. This opportunity further develops the skills and confidence of each and every student and helps with collegiate exposure.
Hilton Head Preparatory School provides students an opportunity to find their niche, fuel their passions, and work individually with highly-educated faculty through a rigorous curriculum, extraordinary community service programs, and a vast number of extra-curricular activities. From Program Director Mark Newman: "We believe in a well-balanced approach to our junior sailing academy students, as well as life lessons, and a dedication to the well-rounded success of your son or daughter is our ultimate goal. Our team of highly experienced sailing coaches provide individual training and focus on each and every student who attends our sailing academy and school. "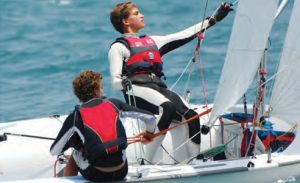 OUR STAFF
The entire Staff at Hilton Head Island Junior Sailing Academy is U.S. SAILING certified. This means that they not only have been trained and tested both on-the-water and off as sailing instructors, they have also been trained and certified in CPR and First Aid. They have extensive teaching, coaching, and racing experience. The program director is Mark Newman, who is a U.S. Sailing level III certified coach who has a vast experience in high school, optimist, J70, and summer program management.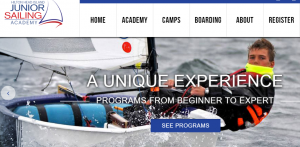 OUR SAILBOATS
The single-handed trainer at Hilton Head Island Junior Sailing Academy for students up to 15 years of age is the Optimist Dinghy, sanctioned by the South Atlantic Yacht Racing Association (SAYRA), and the most popular class of boats ever built.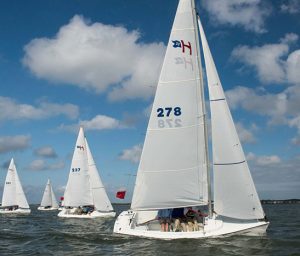 The crewed trainer is the club-420, a popular high performance centerboard sloop. These Boat's are used for introduction to the sport when instructors take beginners for their first sail and also for training intermediates and racers in crew coordination, handling of the jib, sailing "wing-and-wing" downwind, and other sloop skills.
The Harbor 20 is a true one design boat that is raced here at the club every Wednesday night. It gives the sailors the ability for young sailors to experience small keelboats and work cohesively with a crew of 2 or more.
The acquisition of a J/22 has will also help prepare sailors for one design racing as well as symmetrical spinnaker team work.  This boat is commonly used for the high school keelboat championship.
The J/70 is a lightweight rocket ship that will take sailors downwind with its asymmetrical spinnaker, and will encourage sailors to understand the concepts they have mastered in Optimist, 420, and Harbor 20's have relevance in one design keelboat racing.
Please visit our website http://www.hhijsa.com/  to learn more about us!