Story and photos courtesy of the US Sunfish Class:
The USSCA's North American Championship was sailed this past weekend (June 16-18) at Hyannis Yacht Club, Hyannis, Massachusetts. With big breeze and choppy seas forecast for the regatta, it was going to be a competitive event amongst the Class's top sailors. In the end, it was!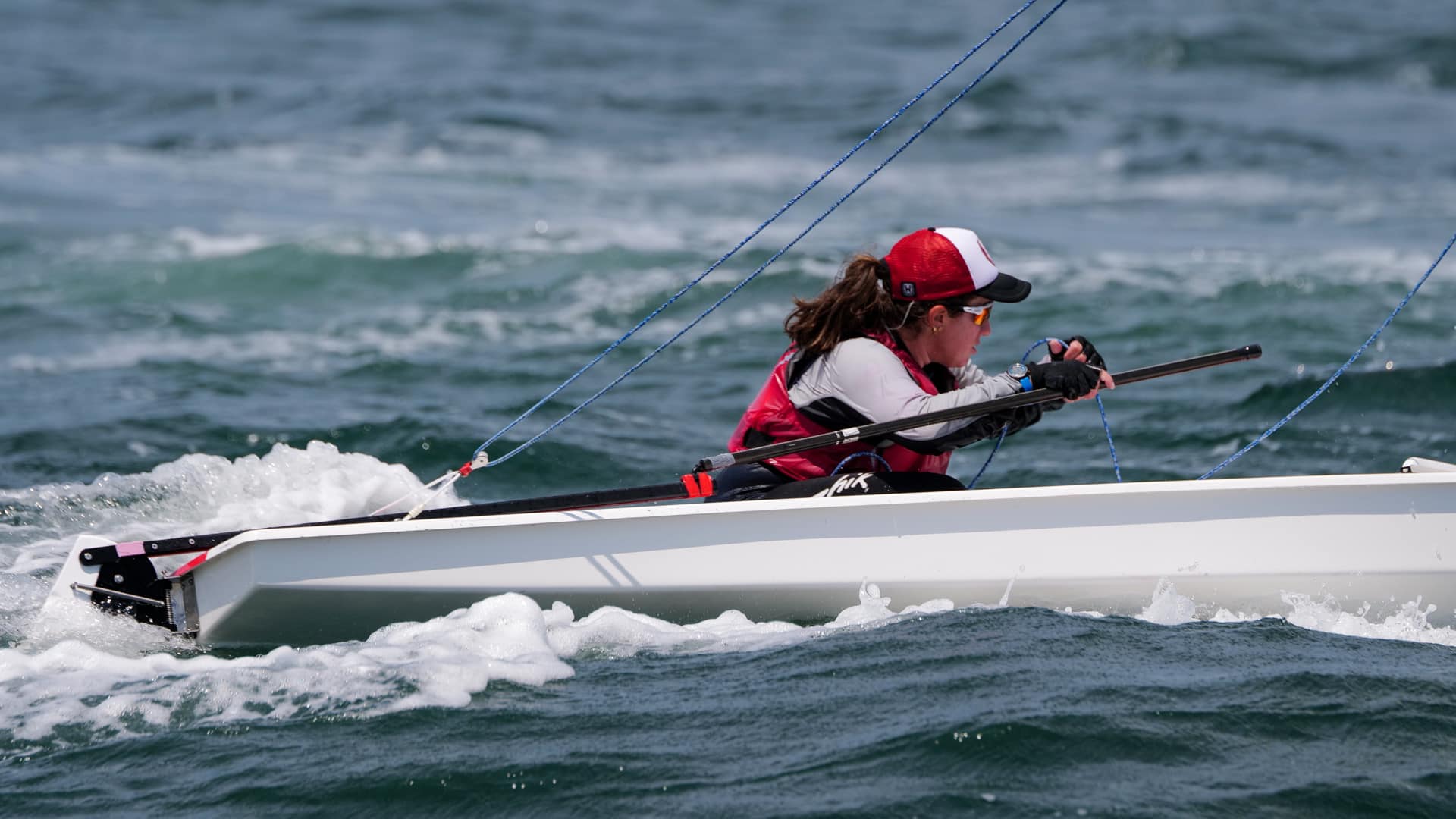 Thursday's first day of sailing was in winds that increased steadily from 12-15 knots to low 20s with a steep chop by the conclusion of sailing. After four races, Peruvian Catarina Romero sat atop the leaderboard followed closely by two of her countryman: former Sunfish World Champion Jean Paul de Trazegnies and Ricardo Seguel Lacamara.
It was still anyone's championship to win going into Friday's second day of racing, only to have 30-knot winds and four-foot swells result in the day's races being scrubbed.
Saturday's final day of racing was a blend of the first two. Winds in the 20s were the norm, with three more races completed. These tougher conditions proved more of a challenge for Catarina than for her heavier competitors with her final day's scoreline being 8-8-(10) taking her out of overall contention. However, Jean Paul's 1-4-2 final races cemented the World Championship for the Peruvian. Ricardo Seguel Lacamara moved into second for the series with Colombian Juan Carlos Caniazlez in third. The top finishing US sailor was Dan Hesse (Saratoga, NY) in sixth.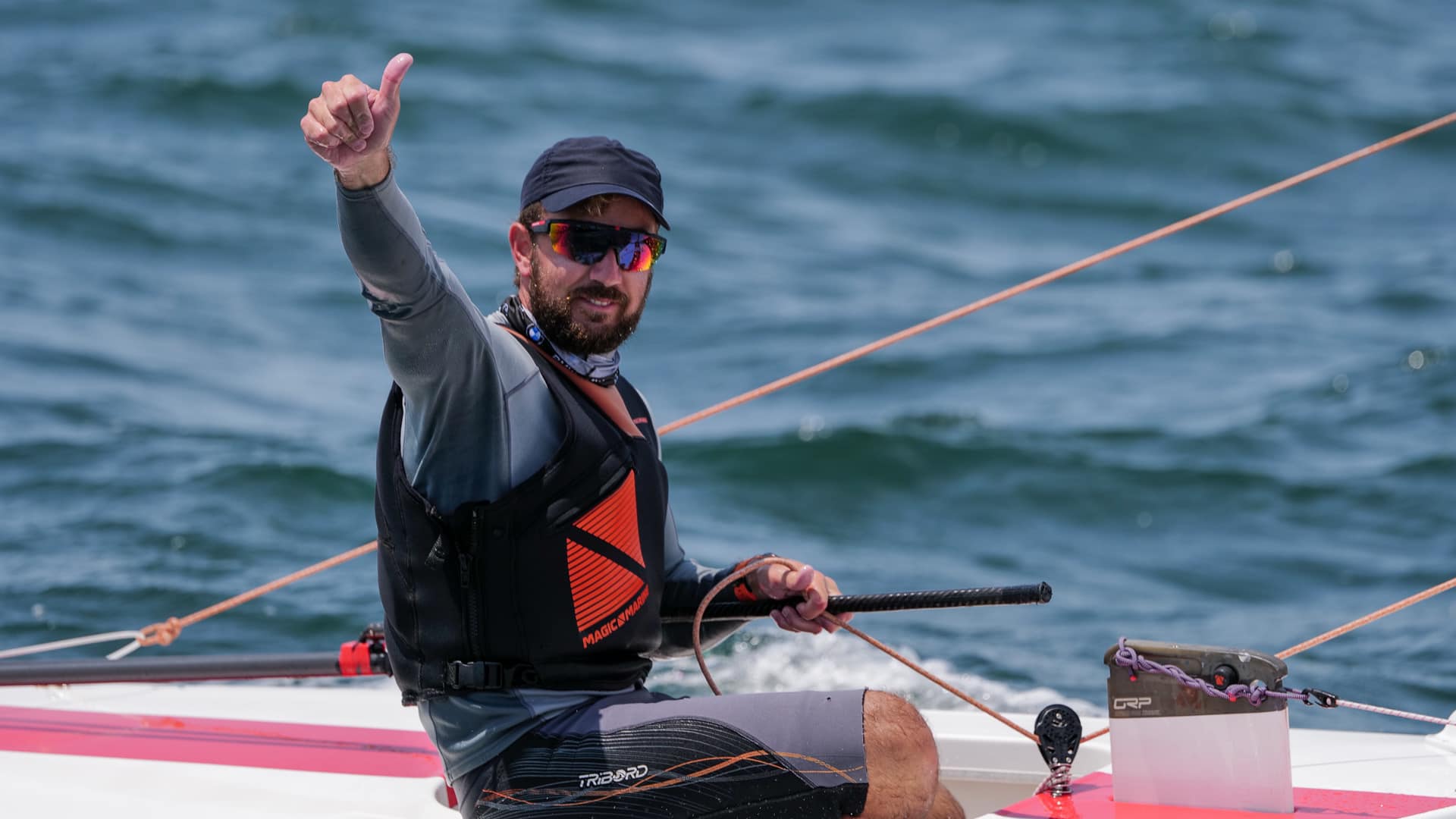 Jean Paul said of the Championship, "The regatta was really great with epic conditions. The battle at the top of the fleet was really hard and it was great that my fellow Peruvian, Catarina Romero, was in that battle every race just inches away!" Catarina, who led after the first day (sailed in more moderate conditions) note about Saturday's windier conditions, "It was harder for me today with the more wind on the course and the bigger seas. Jean Paul and I are from the same club in Peru and we train together and race a lot against each other."
USSCA President Will Kresic extended his thanks to Event Chairman Paul Dierze and the Hyannis Yacht Club for hosting a world-class event.
Results https://www.regattanetwork.com/clubmgmt/applet_regatta_results.php?regatta_id=24171