Its' that time of year again! Please send in your nomination for 2016 Youth Sailing Team of the Year!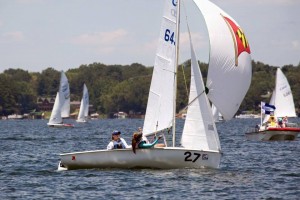 Teamwork. Chemistry. Dedication. Cooperation. Being on the same page as your partner and/or teammates is never easy, especially when that shared vision has to endure, and not simply be a statement of purpose on the dock. These characteristics are requirement in youth sailing team success. Sail1Design is proud to recognize the top North American Youth Sailing Team, each year, with this prestigious award.
The award is presented annually, in January, and reflects the efforts of a youth sailing team throughout that previous calendar year. We actively encourage written submissions of nomination. If you'd like to nominate a team, please write a 200 word minimum letter, with regatta results, to editor@sail1design.com.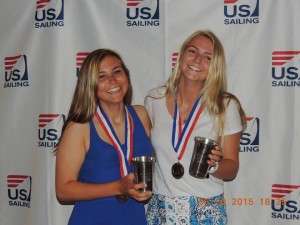 Sail1Design currently seeks a title, exclusive sponsor for this award. To learn more, contact tom@sail1design.com
WINNERS
2015      –  Stephanie Houck & Camille White