Youth Sailing Virginia at Fort Monroe


By Airwaves writer Rachel Bennung
In the fall of 2013 a youth sailing facility at Fort Monroe was just a dream. But less then a year later that dream started to become a reality. Now flash forward to the present Youth Sailing Virginia is a fully functioning organization, and recently just held the 2016 MASSA Fall Fleet Gold Championships for high school sailing. Youth Sailing Virginia (YSV), Inc. is a 501(c) 3 non-profit organization, whose mission is to develop a vibrant Youth Sailing Program that serves the greater Hampton Roads area and involves a broad spectrum of the community in both support and participation.
Board Member Gary Bodie was the one who presented the idea for a new youth sailing facility at Fort Monroe to a group of coaches, parents, and members of the sailing community back in 2013. The hope was to create a practice and regatta venue for the area's high school sailing teams. After his initial presentation the buzz of this sailing center grew and started to become a reality. Kevin Eley, a board member, was recruited to head the organization which became known as Youth Sailing Virginia, Inc. A practice site was created at the historic Fort Monroe in Mill Creek with the support of Glen Oder, Executive Director of the Fort Monroe Authority.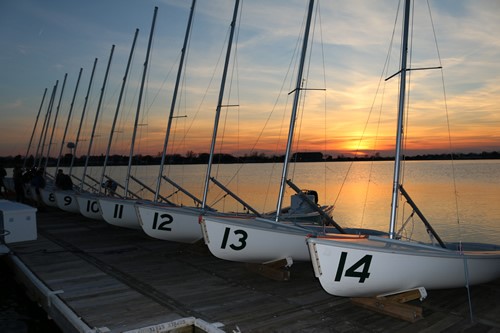 With repaired floating docks and only seven old FJ's at the time, Allen Kilogore coach of the Kecoughtan and Phoebus High School teams began practicing in March 2014. Then in May 2014 YSV was able to purchase 18 FJ's from Dartmouth College giving them the ability to host regattas. In August 2014, a larger floating dock was donated, and volunteers held to rebuild to accommodate YSV's new fleet of FJ's. With this new fleet it gave YSV the ability to not only host regattas, but give more schools a practice site, including; Hampton High School, Kecoughtan High School, Phoebus High School, and Hampton Roads Academy. In October 2014 YSV held their first scrimmage regatta for 14 teams in the Virginia Interscholastic Sailing Association.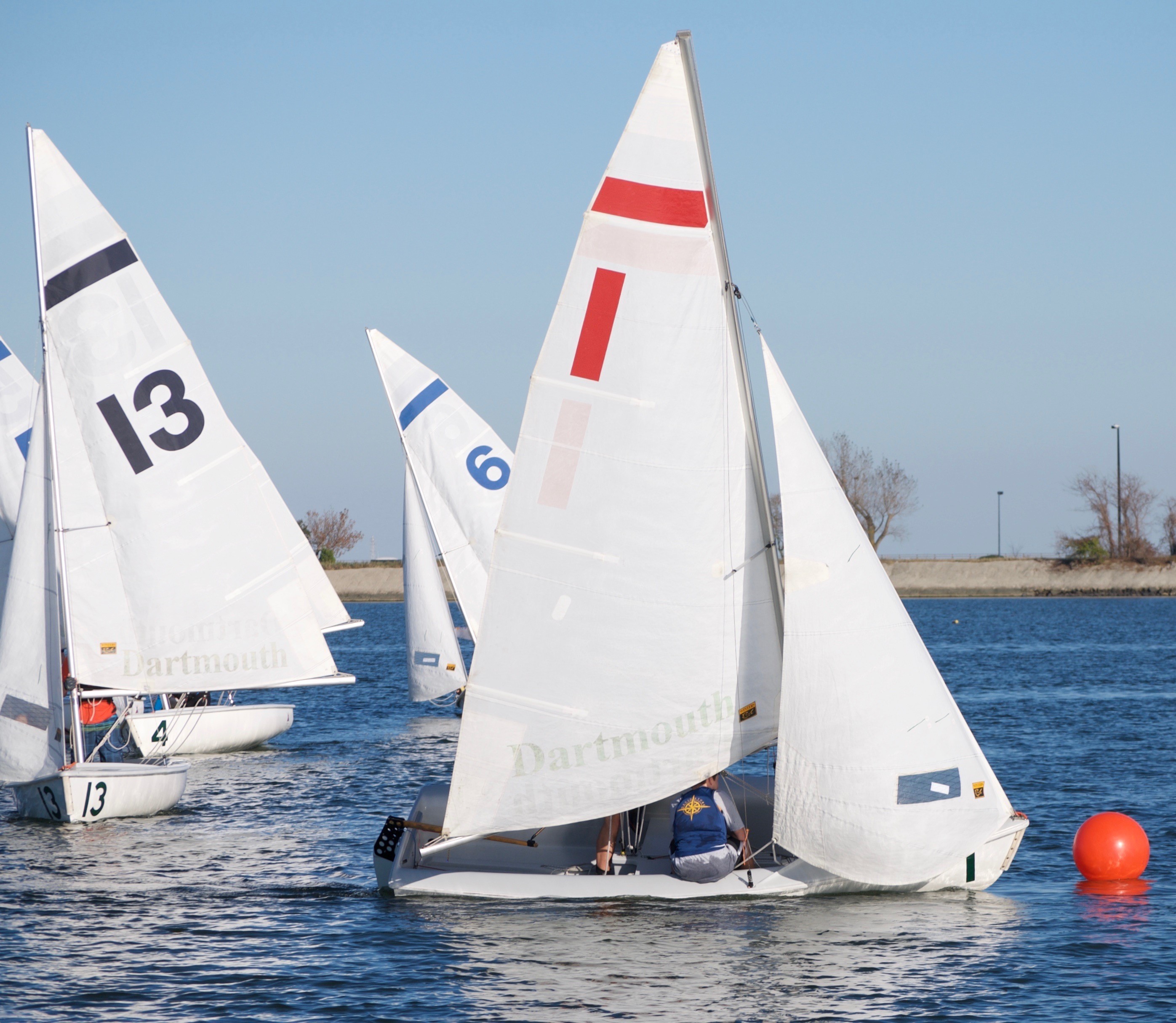 Currently, YSV is a practice site for the four schools mentioned above, this includes middle school JV sailors. YSV has also hosted training camps for college teams. The sailing center is operational from March to November. They typically hold 3-4 regattas in the spring and fall seasons. Most recently, YSV hosted the MASSA Gold Fall Fleet Racing Championship.
On the weekend of October 17-18th, 2016, eighteen teams throughout the MASSA district competed at YSV for the MASSA Gold Championship. On Saturday the sailors were greeted with light and shifty winds, ranging from 4-10 mph. They were able to complete 8 races in each division. On Sunday, the winds were light again ranging from 0-8 mph. With some postponements throughout the day they were able to get two races in each division for a total of 10 races for the regatta. Ranney School from New Jersey placed first, followed by Severn School in second, and Christchurch School in third. Ranney School, Severn School, Christchurch School, Christian Brothers Academy, Norfolk Collegiate School, and Broadneck School qualified to compete at the ISSA Atlantic Coast Championship in Rochester New York on November 11-12th.
All the teams that attended the MASSA Gold Championship had an enjoyable time at Youth Sailing Virginia at Fort Monroe. Teams were very impressed with the race site, race committee, and volunteers. RJ Bouchard the Varsity Sailing Coach of Nichols Sailing team said, "Mill Creek is the perfect venue for high school sailing. The body of water is entirely enclosed by land with few tall structures, allowing for flat water and steady breeze. The venue is right next to the Chesapeake Bay, not far from the ocean, allowing for an early sea breeze to develop. There seem to be no pleasure craft on Mill Creek, minimizing the boat wake that might disrupt the racing. As a long-time college and high school coach I could not have been more impressed by how perfect this body of water is for dinghy racing." Clay Johnson the coach of the Ranney High School team said, "What made the whole weekend even more enjoyable was the level of enthusiasm and efficiency coming from the spectacular volunteer force. All on-shore logistics were organized and thought out. Gary Bodie and Kevin Eley ran an efficient, well-run event that left all teams happy they made the trek to Virginia for the weekend."

YSV has a great community that is in full support of the sailing center. Coming in the summer of 2017 YSV plans to run learn to sail summer camps in partnership with the YMCA and Hampton City Parks and Recreation. They also plan on introducing the US Sailing REACH program. This sailing center not only is providing a great venue for high school sailing, but giving back to the community in Hampton, Virginia. Learn more and how you can help support Youth Sailing Virginia at http://youthsailingva.org.