Since the launch of the J/70 in 2012, the class has grown every year. Growing not only in the United States but around the world. Just this past September 161 boats participated in the J/70 World Championship held by Yacht Club Costa Smeralda in Sardinia, Italy.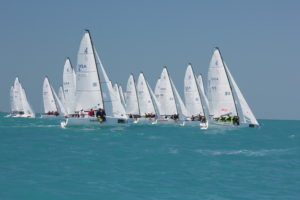 The US represented well at this World Event, Peter Duncan of American Yacht Club took home the win, and Brian Keane of Beverly Yacht Club placed second. This high-performance one-design class is taking off in the US as an exciting boat to sail and is attracting sailors of all ages and abilities.
Brian Keane talks about the World event and the growth of the J/70 class, "We chartered the J/70, so we are really pleased to have come second in the Championship. I have been racing in the Class since the beginning, and now that we have fleets racing J/70s all over the world, the standard is just amazing, and so is this regatta. A world record keelboat fleet in superb surroundings."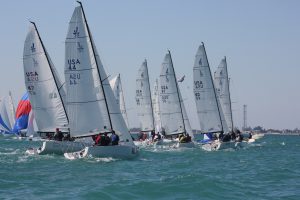 The Boat:
The J/70 was designed to help to fill a need for a boat that is easy to own, easy to tow and launch, and easy to sail. This 22.75 foot boat is the first J/Boat that is a ramp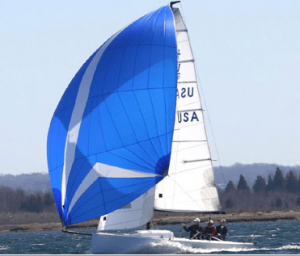 launch-able keelboat. The J/70 is replacing old keelboat fleets across the world in sailing clubs. By replacing these older fleets, the J/70 is attracting younger sailors to join the class. Top sailors have been enjoying this boat and helping to grow the fleet and competition. With a long cockpit and moderate boom height, the boat is comfortable and easy for crew movement across the boat. This boat is great for competition, but its stability also makes it great for kids to seniors.
Features of the J/70:
Easy to trailer
Easy to launch
Vertical lifting keel
Comfortable cockpit
Small cabin for storage
Competitive edge, but easy to sail for kids to seniors.
Events Coming up in the USA:
2017-2018 Davis Island Winter Series – Tampa, FL – Dec 8-9th, Jan 19-21st, Feb 9-11th
2018 St Petersburg NOOD – St. Petersburg, FL – Feb 15-18th
2018 J/70 Midwinter Championship – Miami, FL – Feb 23-25th
2018 Bacardi Cup Invitational Regatta – Miami, FL – March 4-10th

2018 San Diego NOOD – San Diego, CA – March 16-18th
2018 Easter Regatta – Columbia, SC – March 29-April 1
2018 Charleston Race Week – Charleston, SC – April 12-15th

2018 J/70 Corinthian National Championship – Fort Worth, TX – April 26-29th

2018 World Championship – Marblehead, MA – Sep 22-29th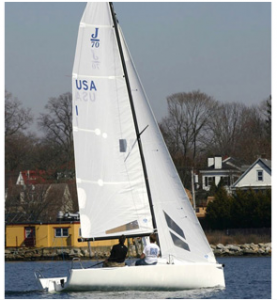 Learn More About The Class:
J/70 International Class Association
USA J/70 Class Association
J/Boats