NEWSFLASH! Adam Werblow to join Zim Sailing! Scroll down to learn more.
By Airwaves writer Pearson Potts
Picture this: it's 2008, you wake up your job laid you off and it's the height of America's most devastating economic recession. What would a reasonable man do? Of course, one would start a business. Steve Perry, CEO of Zim Sailing, got out of bed one morning in 2008, got his coffee and then sat down to start a company at his kitchen table. Before, Steve was the master of operations at Vanguard, but disagreed with the decision to outsource its manufacturing process. His door was closed at Vanguard and he decided to create his own door with Zim Sailing. Steve quickly partnered with Zou Inter Marine in China and was born as a distributor. Steve has the entrepreneurial spirit of Henry Ford and picked himself up by the bootstraps to take the boatbuilding market by storm as Vanguard approached its downfall. Rome had fallen.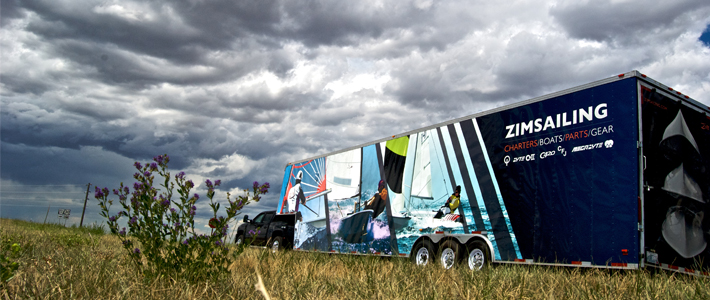 Steve was a bottom feeder during that time –he picked up any contract he could find. He built a few boats for mom and dad who wanted a cheaper alternative to the Club 420 built by Laser Performance or PS2000. Personally, I was one of Steve's first customers. Steve attended many of the events I sailed and personally replaced any line with a single fraying thread. His attention to detail was remarkable and would ask me about the boat after sailing each day. I was just starting to blossom in the Club 420 class and had a few friends who were curious with my new boat. Most intriguing for them was the spinnaker guy hooks that were the pins at the base of the shroud chainplate. Invariably the regular guy hooks in front of the shroud would get smashed by another boat and one would have to bend them back open with pliers. The guy hooks worked fine, but he had succeeded in something else –he got noticed.
ZIM was gaining speed faster than the boats he advertised. Soon enough he finally had the breakthrough he wanted and landed two huge contracts with the Canadian Navy and Fordham University. The Canadian Navy wanted 220 boats over the course of 4 years while Fordham was replacing its fleet of 420's. ZIM and Steve had finally moved from his kitchen table to a small 1,600 sq. foot tradesman unit to build his boats. Around this time, former employee Bob Adam, the current head of sales at Zim, joined the team to complement Steve's operations brilliance with his sales genius. While Steve Perry is the Bill Belichick of small boat manufacturing operations, Bob has become the Tom Brady of Zim Sailing traveling the country and coming face to face with customers.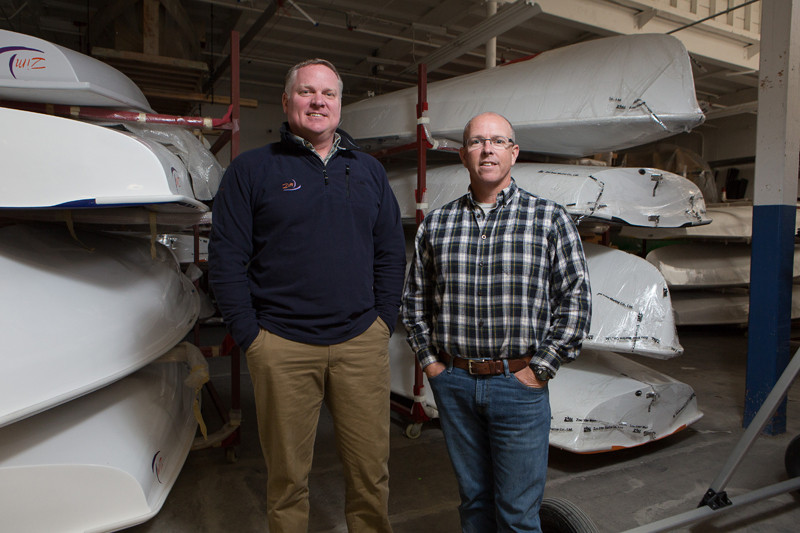 Zim needed more room to keep up with demand and by 2012 moved into a 9,000 sq. foot facility. In addition to manufacturing C420, CFJ, Byte CII, Megabyte and Zim 15, Steve established himself as a commanding distributor for Hartley and RS boats which further expanded Zim's brand.
Fast forward to today, Bob and Steve have grown a business from their days on unemployment insurance to the largest manufacturer and distributor of small sailboats in North America. The business has 14 full-time employees with an additional 20 employees in China to build the bulk of Optimists and C420's. In 2017, Zim shipped more than 700 boats. They occupy a 23,000 sq ft. facility with 5 trucks and 6 trailers. They recently acquired Dwyer rigging to supply masts for nearly any boat under 30 feet long. Increased market share has captured the attention of 37 dealers, summer camps, community sailing centers, high schools, colleges and yacht clubs across the nation.
Zim Sailing has maintained its position ahead of the boat manufacturing fleet by always keeping in mind the sailor they serve. They are sailors for sailors. They know that fixing sailboats and keeping kids on land takes the fun out of the sport. As a result, they have the largest stock inventory that serves as the one-stop shop Walmart for any small boat in North America. Sailors get back on the water quickly because of Zim's same-day shipping. They also continue to carry parts for older boats. The only calls they get back from customers are recurring orders rather than warranty claims. They have taken a hit on steel and aluminum imports due to President Trump's tariffs rather than pass the brunt the costs onto their customers. At the end of the day, Zim Sailing keeps people on the water through unparalleled customer service, product durability and exceptional reliability.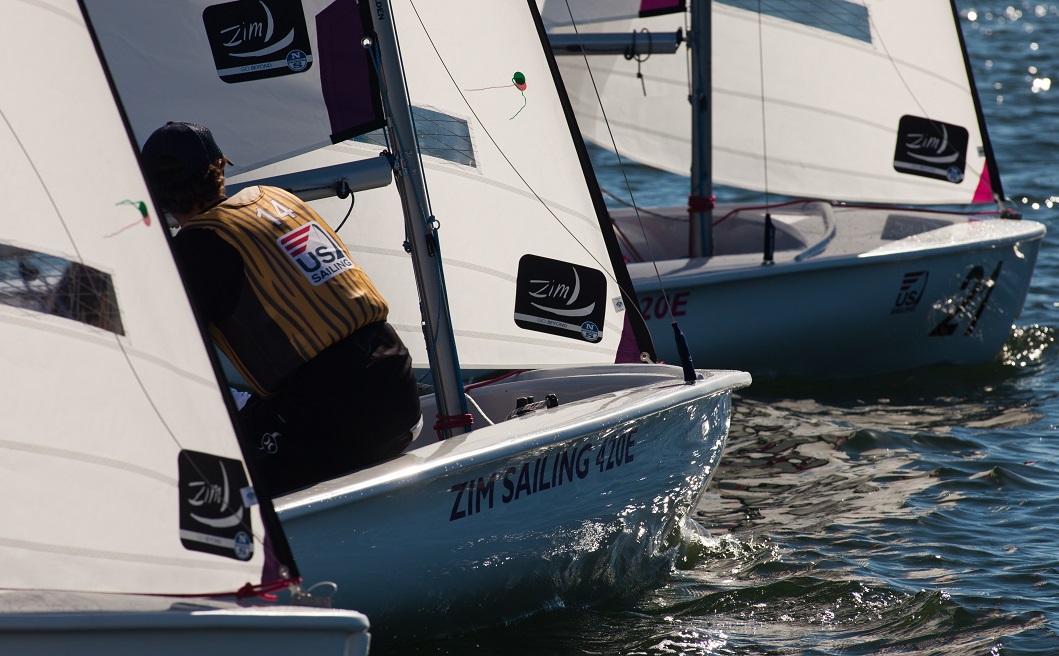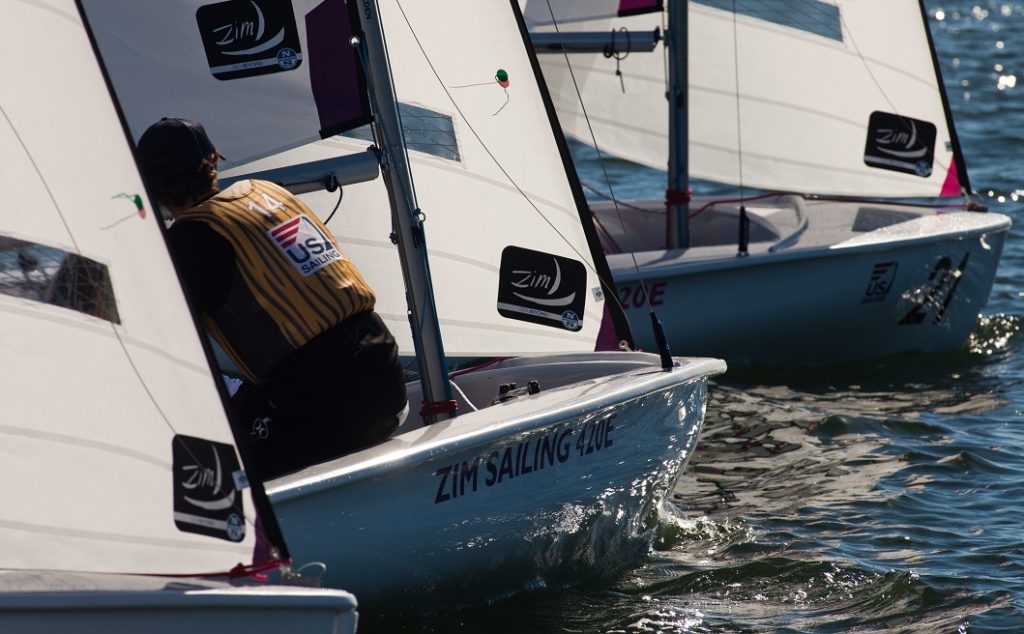 However, boat buyers are not who they used to be –and Zim knows it. Gone are the days where you buy a sailboat, join a yacht club and race it every weekend. Instead noncommittal millenials in early adulthood live in the land of Uber, AirBnB and TaskRabbit where boat ownership is not a thought. Zim has adapted and supported large community boating centers and yacht clubs who want a fleet of boats. They drive nearly 100,000 miles a year to attend events with only 25 sailors to national championships with 400. Few adults can be found in a dinghy after college save a group of lasers frostbiting. Summer camps are also poised to replace their archaic, brittle, fiberglass boats for rotomolded RS boats. Zim sailing has done its part to support sailing's youth.
If you're not convinced Zim is dedicated to their sailors, think about their partnerships with the US Optimist Association (USODA) and US Sailing. They support several different US Sailing events, of all levels, including National Championships, Junior Olympic Sailing Festivals, the US Sailing Leadership Forum, and the US Sailing National Sailing Programs Symposium. They are also a silver partner of USODA. Finally, they frequently donate and sponsor other events to support participation.
In recent years, the small boat building industry in North America has been a Cold War era standoff between Laser Performance and Zim Sailing. However, as warranty claims have grown under Laser Performance, Zim Sailing has taken over both eastern and western blocs of boat building in North America. Unfortunately, LP has struggled with two replaced fleets at the College of Charleston and irreparable FJ's at the 2016 ICSA nationals in San Diego. As a result, we can only expect Zim to grow and keep youth sailors on the water.
WERBLOW TO JOIN ZIM SAILING!
BRISTOL, Rhode Island – June 6, 2019 — Zim Sailing is excited to announce that Adam Werblow is the newly appointed Director of Institutional Programs at Zim Sailing. Werblow will serve as the liaison between the dinghy manufacturer and colleges and high schools.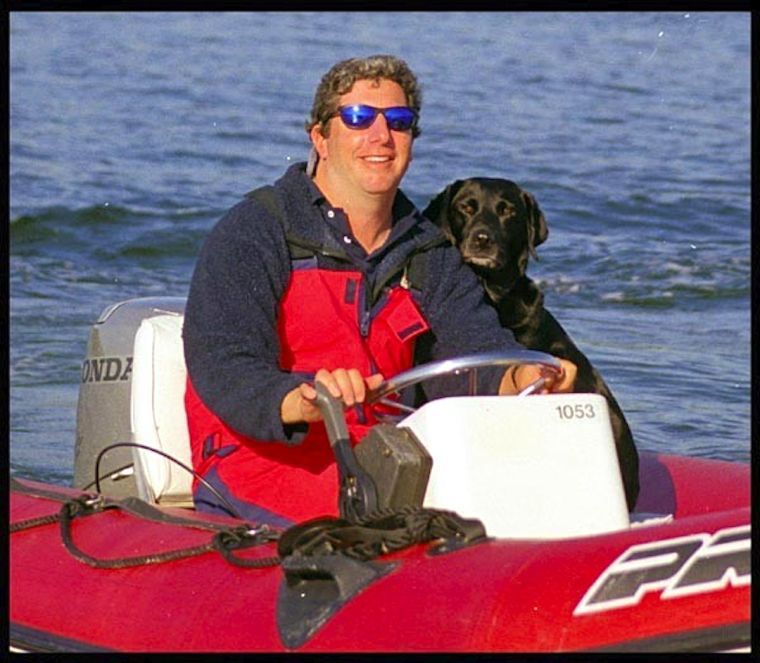 Zim Sailing has established itself as a leader in the marine industry since opening its doors in 2008 and steadily grown. Werblow will assist in product development as Zim continues its effort to provide the best performing boats and meet the durability demands of the institutional market.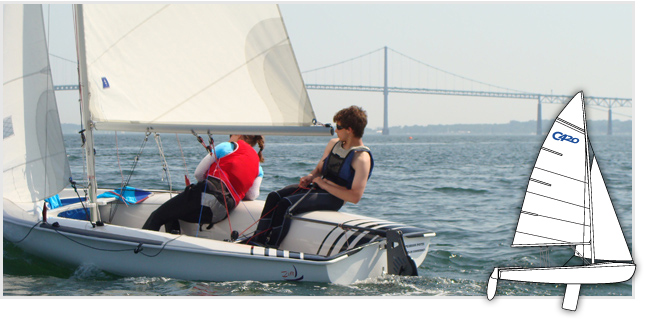 "I am excited to join the Zim Team, I know them well. The experts Steve and Bob have assembled will ensure the best service for HS and college programs. I look forward to delivering quality products so sailors and coaches can simply focus on playing the game we love," said Werblow.
"Our team couldn't be happier to add Adam to our organization. Adam is one of the most respected coaches in the country, and his commitment to customer service fits perfectly into the mission of Zim Sailing." Steve Perry, Zim Sailing Founder, and President said, "Adam will feel right at home reunited with several of his co-workers from his days at Vanguard Sailboats."
Werblow, head coach of St Mary's College of Maryland has been a passionate advocate for High School and College Sailing for over 30 years. Renowned as an expert on the performance, care, and maintenance of the Collegiate Dinghy; Werblow will help shape Zim Sailing's products and services to best serve High School and College programs, coaches and sailors.
As a coach to exceptional athletes, Adam has proudly helped St. Mary's to 15 National Championships and over 150 All-American honors—a total which he hopes to continue to grow in the coming years. Adam is a member of the Inter-Collegiate Hall of Fame.