Sail1Design has been lucky to be part of some great moments over the years, mostly when we do our job, and take part in recognizing the very foundation of our sport: youth, high school, college, and one-design sailors. Reading nomination letters, hearing from our community about unsung heroes, sharing in the joy of the winners…… makes the whole Sail1Design project, now


12+ years in the making, more than worth it. Thanks to Sailing Anarchy for sponsoring this award and being a great steward of our sport of sailing over the years!! People this year definitely did speak their mind!
Remember, for Coach of the Year, we only choose candidates from nomination letters sent in, so we sit back, wait, and take what we get. This year, we were faced (again) with a record number of nominations, and a very deserving list of finalists. It was difficult to narrow this deserving field. Not easy. After going back and forth, noting two candidates received more than one nomination letter, we settled on one, whose sheer number of nominations, along with their content, finally overwhelmed and impressed us. There were several important themes found in the winner's nomination letters (dedication, knowledge, energy) but the one that really got us was how many of the letters used the word "family." This year, the Sailing Anarchy/S1D Coach of the Year Award goes to John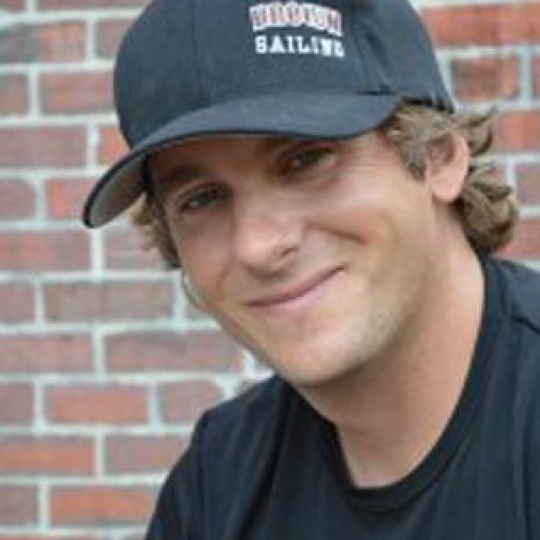 Mollicone.
Coach John wasn't chosen from just one nomination letter: he received an incredible ten submissions!! Here's an excerpt from one testimonial: I am writing in order to nominate my coach, John Mollicone, for the Sailing Anarchy/S1D Coach of the Year Award. John's personal sailing accomplishments precede him, so I will focus on his tireless effort and devotion to the Brown University Sailing program. John is coming up on 20 years as the head coach at Brown, and his service to the team is impossible to measure. With resilience, John has led the team through the highest of highs (like last year's Women's National Championship victory) to the lowest of lows (like the fire that burnt down Brown's Edgewood Yacht Club and forced the team to live out of a trailer for years). Along the way, there is one unshakeable force: John's absolute devotion and love for Brown Sailing and each and every sailor who has the pleasure of being coached by him. When the 2020 Spring Season was cut short due to the spread of coronavirus, the sailors, especially the seniors, were absolutely devastated. John, too, was devastated. But he behaved like the best of leaders: with kindness, with passion, and with a deep and sincere concern for how we were and how we were working through the loss of a season that we had worked so hard toward. 
John adds his name to an incredibly impressive list. Here are our former winners:
S1D Coach of the Year Winners
2019- Jon Faudree
2018- Scott Iklé
2017- Bill Healy
2016- Bill Ward
2015- Frank Pizzo
2014- Chris Dold
2013- Steve Hunt

Thanks to our sponsor, Sailing Anarchy, our winner will receive some cool swag from SA.  AS if that isn't enough, John will also receive the coolest hat on earth, the S1D Race Hat!!  😉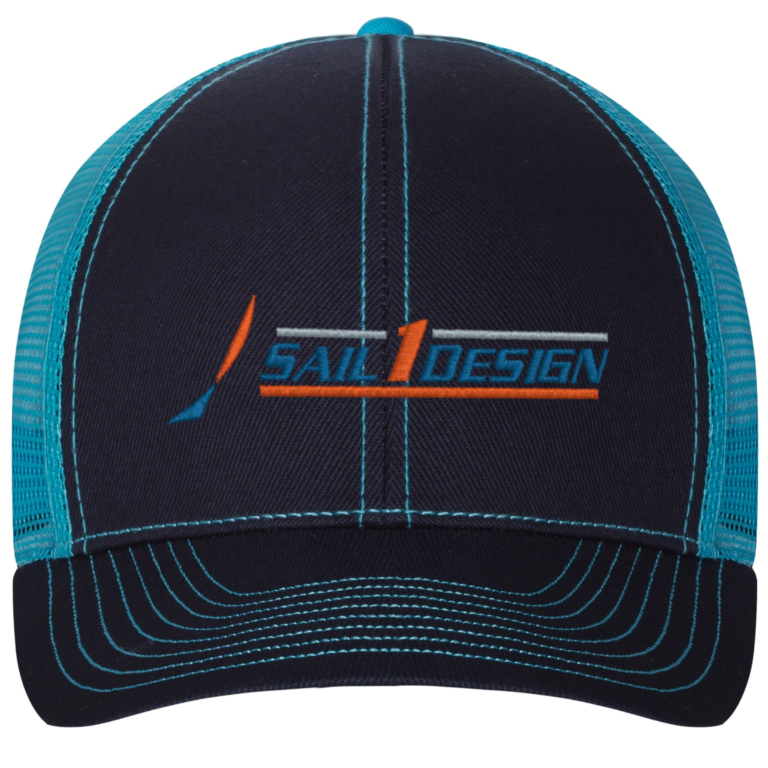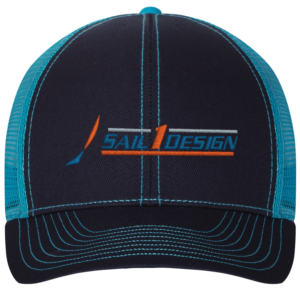 Here are some excerpts from a few of John's ten nomination letters:
I could continue to go on for paragraphs and paragraphs about how important this man is to all of us on the team along with telling stories about how he is our friend. I have also been sailing on the highest level of the sport of sailing for the past 7 years being a member of ODP and traveling to international regattas where I was being coached by "the best of the best". In conclusion and in an attempt to keep this brief, if anyone were to ask me who the best coach I have ever had was, my answer would 100% be John Mollicone.
He is not only a great coach, but an incredible person that is always willing to help other teams and sailors. Through my time at Brown I have gotten to know John as a coach that will always put his sailors first. He loves coaching, but even more so, he is happiest when we are happy. The hardest part about sailing in college is trying to combine it with school and John understands this, mentoring sailors through their time in college to succeed best at both. He can tell when we are stressed and will always put our needs above sailing.
On and off the water, John takes on the role of a mentor. His knowledge of sailing is seemingly endless to begin with, and he can easily adapt his knowledge to any level of sailor that joins us on the team. We have a range of sailors from kids who have never stepped foot in a boat, all the way to Olympians, and John has a magic ability to teach to every skill level. I can guarantee that every single member of the team, from the past 20 years, to present, has learned more as a sailor and as a teammate learning from John. I doubt there are many other coaches that would make you hike upwind for god knows how many miles, and then the following week offer to drop food off at your house due to the coronavirus. John is an amazing coach – his constant dedication to bettering all his sailors and the sport itself is evident, and it is even more amazing in his ability to make our team feel like a family.
He has led our women to a college national championship last spring which is an amazing achievement as well. We recently got a new boat house in a large part due to his efforts and if there is ever a storm he is always there at any hour, even in hurricane conditions to make sure our boats are safe and that is not an exaggeration at all. He takes time every Wednesday night to come campus and take extra time to meet with us and talk to us. He cares so much and deserves this award like no other candidate.
During my time on the Brown Sailing Team, John has pushed me both on and off the water to become the best sailor. When someone joins the team, John is invested in making sure we are setting goals and achieving them as well as enjoying school, keeping up with our studies, and all things inbetween. John is also the biggest advocate I know of promoting close team dynamics. In college sailing, the Brown sailors are arguably the closest team and without John it is unlikely this could be said – everyone celebrates when teammates finish well on the weekend, everyone wishes each other good luck before the weekend,  and everyone pushes each other to be better in practice. The biggest celebrations most definitely include beating John when he hops in for a team race though.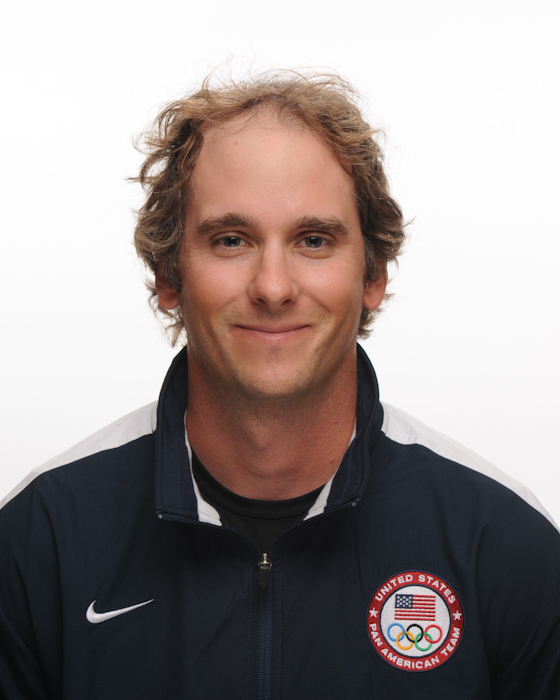 One of my favorite things about him is how much he encourages us to share our knowledge and learn from each other––he does an incredible job of facilitating conversations where everyone is able to contribute their knowledge. He never acts like he has all the answers (even though he is always ready to share his expertise!). His coaching style is one of the reasons I love Brown Sailing and I couldn't be happier to be one of his sailors.
I believe John deserves the award not for our high competitive performance but for his efforts to make our team a welcoming community for sailors of all skill levels. As a freshman, I walked onto the team with no prior sailing experience and John – as he has done for innumerable freshman over his 20+ year career – took me in without a second thought. A chief strength of our team is our diversity and depth: we have sailors of all skill levels, from past Olympic competitors to fair weather club sailors. Everyone is welcome on our team regardless of past experience, and everyone is provided the same opportunity to improve and, most importantly, have fun on the water. Our team is more than a team – it is a family – and that is thanks to the welcoming atmosphere fostered John.
As an alumni of class of 2019, I can say he truly made my time in college sailing very special. John has such a passion for sailing which he shares with the whole team. He welcomes in sailors of all backgrounds, from ex-Olympians to people who have never been in a boat in their life and has created All-Americans out of both. I think it is rare to find a college coach who cares so much for his sailors, knowing when to push us and to check in if we seemed stressed with school. Overall, coaching is not only about being a great sailor, but also about creating a connection with other sailors and being able to lead them towards success.
Congratulations John, and well done to the Brown University Sailing Team!!!