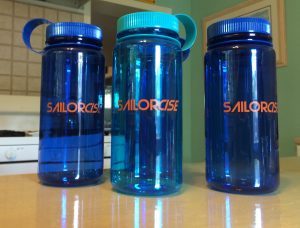 Hard to believe November is starting this week, where did October go? We hope you have been doing lots of sailing this fall! But with November coming fast and furious, that means winter is not far behind. Winter is a great time to take a break and work on boosting your performance for sailing with your fitness and nutrition. With wintertime soon to arrive sailing in most places will quiet down, which we know is sad to see happen, but its a great time to help us create some healthy habits so we can boost our sailing performance out on the water. One big healthy habit we can improve on in the winter months is our hydration!
We hope you have read our article Hydration Tips Boost Your Sailing Performance, if not head over and check it out for some great and simple tips. Drinking water and hydrating your body is essential to not only boosting your sailing performance but your daily life. Most people aren't drinking enough water each day, and with winter coming and temps dropping in most places, it can be hard to remember to drink enough water. So what a better way to start off November, but with a 30-Day Hydration Challenge to help build healthy habits that will last all year long!
Every day the amount of water we should be drinking is half our body weight in ounces. So if you weigh 150 pounds, you should be drinking 75 ounces of water each day. That amount should increase if you are doing any other physical activities. When I tell people this is how much water you should be aiming to drink each day, they are blown away; it seems like so much. However, once you start doing it, it will get easier and will become a daily habit. By drinking more water and staying hydrated, you will not only create a great habit but feel better and boost your daily performance in all aspects of your life!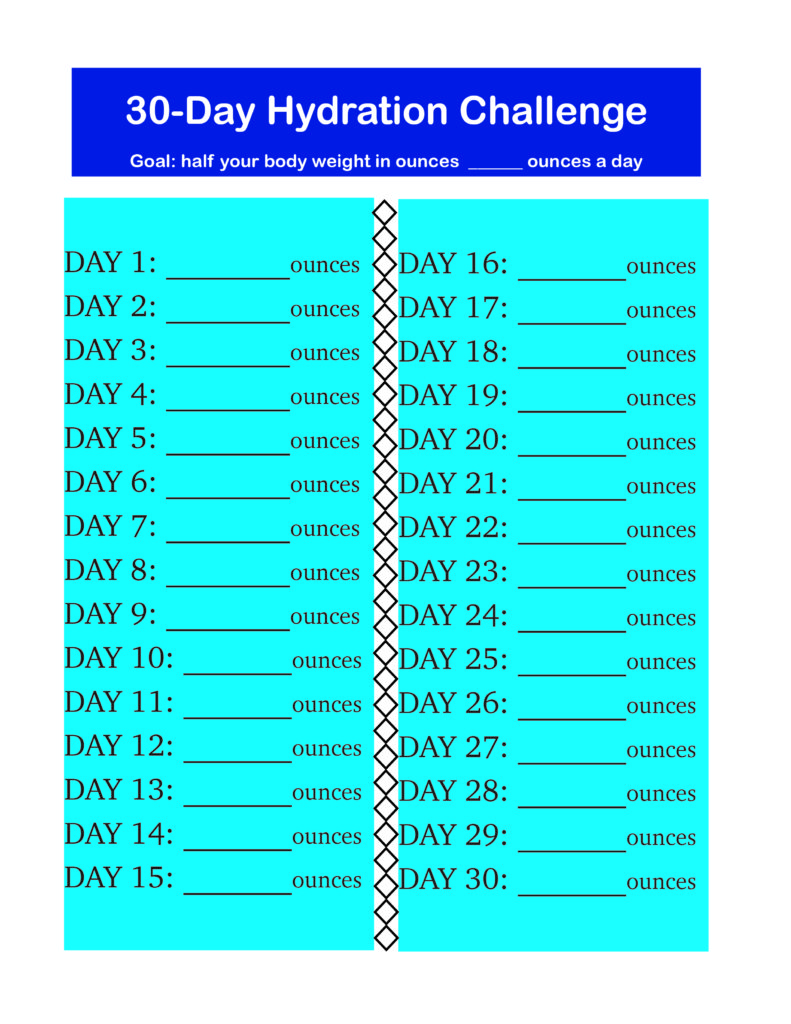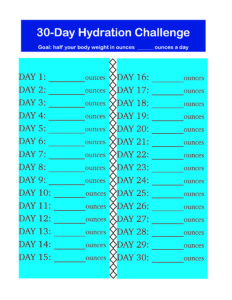 So what is the 30-Day Hydration Challenge? This challenge is designed to help you achieve the goal of drinking more water each day. I have created a worksheet that you can use to track your water consumption each day. At the top of the worksheet, you will see a space to write the number of ounces you should drink each day. The goal is to drink at least that amount each day and track how you do after each day for 30 days. Some days you may exceed your goal where others you may be dropping down on your consumption.
Tips for the challenge:
Drink a full glass of water when you wake up in the morning.
Get a reusable water bottle that holds at least 20 oz or more and know how many ounces it holds.
Set phone reminders to help you remember to drink.
Drink mostly water during the day.
Worksheet: 
hydration plan 30 day
This challenge is a great way to start off November and kick start a healthy habit that will not only help you boost your sailing performance but all aspects of your living. By beginning to create this habit over the down season, you can help build up healthy habits that will last for years to come. We hope you enjoy this challenge and drink up that water this month!