Sail1Design is pleased to recognize one of our longest partners, West Coast Sailing. On a personal note, I was coaching awhile back at the High School National Championship in Seattle, and WCS was there, start to finish, with gear, support, and smiles. It is a great company, take a moment to meet the team.  Happy Milestone Birthday!

West Coast Sailing was founded in June 2005 with one vision: to be the leading resource for products, services, and information in the small sailboat industry. 15 years later, we've worked with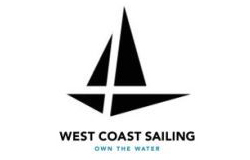 tens of thousands of sailors around the world and remain committed as ever to supporting your passion for sailing.
Founder George Yioulos opened the doors of West Coast Sailing on June 13th, 2005. In those early years he worked hard, through long days where the phone didn't ring and no one came by the shop, and gave all his energy to helping fulfill a passion for sailing among those who love being on the water. In the years since we've grown, made our share of mistakes, faced challenges, and fought like mad to be here. West Coast Sailing is proud to be among North America's leading sources for small sailboats, sailboat parts, sailing apparel, and equipment,remaining fully independent and focused on our core mission.In the past year we shipped over 13,000 packages, reaching every state in the United States and over 25 countries, sold and delivered over 400 boats to programs, clubs, and individuals,launched a brand new, state of the art website to make ordering product easier, expanded our product catalog which now includes more than 8,000 unique items, supported 50+organizations, regattas, and events with our sponsorship program, and worked closely with clubs and community sailing programs to keep kids on the the water.
Today, West Coast Sailing employees 15 dedicated and passionate sailors who work hard day in and day out to answer your questions, help you find the right replacement part or new sailboat,manage our ever growing product catalog, and fulfill your orders. Despite a few challenging months in the first half of 2020, we remain committed as ever to our vision and going the extra mile to help you make the most of your time on the water.
Whether you have shopped with us for years or looking for your new go to sailing store,hardcore dinghy racer or casual cruiser, up and coming junior sailor or parent of one, scholastic sailor, coach, program director, supporter, or simply someone who loves being on the water, we welcome you to check out everything we have to offer. When you choose West Coast Sailing you are not only helping to fulfill our vision of being a leading resource for sailors, but also helping us do more to give back to our sport and the sailing community. Thanks for being a part of our story, and we know the best is still to come.
Get to know West Coast Sailing at https://westcoastsailing.net/welcome
Written by Philip Krug, VP of Marketing & Ecommerce, West Coast Sailing June 22nd, 2020