West Coast Sailing has served the small sailboat community with unrivaled expertise and unwavering commitment for helping their customers sail smarter and faster for over a decade. As the leading source for small sailboats, parts, apparel and accessories, they stock the highest performing products from the world's top manufacturers. West Coast Sailing proudly stands behind everything they sell and can expertly guide customers towards the best products to meet your unique needs. So whether you're in it for racing or recreation, they're confident in their ability to help you sail better than ever before. Performance drives everything they do. Here is a closer look into who they are.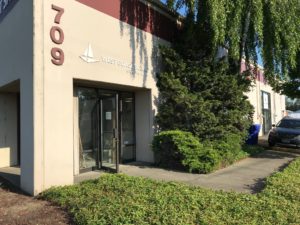 How did the President and founder, George Yioulos, find himself starting West Coast Sailing?
George started West Coast Sailing the day after graduating from the University of Oregon. Before this, he was in school. He admittedly wasn't great at school, so he was mostly sailing. George ran the U of O sailing team for three years and had a blast traveling around, racing, fundraising, leading and learning. He received the Jim Rousmaniere Student Leadership Award his senior year and was and elected to the College Sailing Hall of Fame.
Why did George decide to start West Coast Sailing?
To put it simply, George had always wanted to run his own company. In the decision between running West Coast Sailing and getting a 'real' job after school, he figured the worst that could happen is that he goes broke and learns a lot. So, he went for it. There was not a gaping hole in the marketplace, there was not a lot of market research. He did think that customers would want to buy more stuff online (it was 2004, by the way) and had a passion for sailing. That was it.
"I am so impressed with your prompt service, thanks again." – Joe R.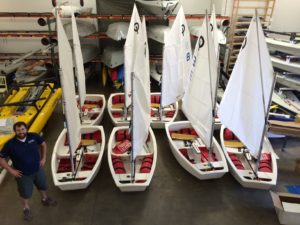 What were the biggest hurdles the company faced in its first few years?
George admits the number one hurdle facing the company in the first few years was himself. As he puts it, "I had no idea what I was doing. A business degree, it turns out, doesn't really prepare you for the realities of running a business. I mean, it's hand to hand combat, day to day, cash flow management while working 7 days a week, 80+ hours or more to get the job done. Those are the parts they skip over in business school, the complexity, the decisions, etc." The company almost went bankrupt in 2009 by trying to get into foiling with Bladerider Moths. However, George just stumbled forward until there was enough money to hire the right people to help grow the company. Once that happened, life got better. But those early days will always have a certain charm. In George's words, "I slept at work in the early days on this old futon in the showroom.  Wake up, and get to work. It was wild – whatever it took to help people and grow our business. Looking back, we did it."
What separates West Coast Sailing from its competitors?
Our commitment to doing the right thing and putting the customer first is what has always driven us to work hard, and this is what separates West Coast Sailing from competitors. We always strive to view problems and opportunities from the point of view of the sailor, asking questions like, "will this replacement part get there in time for the regatta?" and "will this new piece of gear help sailors perform their best on the water?" We want to make it as easy as possible to find the right gear you need for whatever type of sailing you are doing, have it in stock, make it easy to order, and get it to you quickly. In our ideal world, the less time someone needs to spend buying gear the more time they can spend on the water. We stock thousands of items and often have over a hundred boats in stock at any one time. Our warehouse is something to see! We are also committed to reinvesting in our business, our staff, and in the sailing community of which we are a part. We're all in this together!
West Coast sailing gives a lot back to the sailing and kayaking communities, what are the key ways you do this?
Our support for the sailing and kayaking communities has come in many forms over the years. In the early days, that meant giving of our free time to volunteer at and run regattas. A bunch of our staff members are former coaches for local Pacific NW teams. We are a long time sponsor for the Columbia Gorge Racing Association (which hosts regattas in the Gorge at Cascade Locks) and have great relationships with a number of organizations including,
Seattle Laser Fleet

San Juan Island Sailing

Foundation

Park City Sailing Association

San Francisco Yacht Club Youth Sailing

Northwest Intercollegiate

Sailing Association

University of Oregon Sailing Team

Encinal Yacht Club Youth Sailing

St. Francis Sailing Foundation

Sail Sand Point

CYC Portland

Hobie Fleet 72

Willamette Sailing Club Youth Sailing

Oregon Corinthian Sailing Association

Oregon Youth Sailing Foundation

Portland Area High School Sailing

Oregon Women's Sailing Association



We've sponsored dozens of youth and Olympic track sailors over the past 10 years and supported hundreds of events including,
Northwest Youth Racing Circuit

Kitten Cup Regatta

Sea to Ski Regatta

Vancouver Lake Youth Regatta

WIND Regatta

Port Townsend Junior Regatta

Opti Gorge Regatta

NW Junior Olympics

JAM Youth Regatta

Octoberfest at Sail Sand Point

CYC Opti Clinic

Oregon Offshore Race

Cultus Lake Regatta

British Columbia Laser Masters Championship

O'Pen Bic UnRegatta

Dale Jepsen One Design

Laser No Coast Championship

Annual CISA clinic

Laser Midwinters West
And more! The list is massive!
What are some of the best parts of working for West Coast Sailing as an employee?
As a relatively small company, working at West Coast Sailing gives all employees the ability to make a difference every day. Everyone from customer support and sales, to marketing, and fulfillment have a vital role in continuing our success, serving our customers, and working towards the future. Creative solutions for complex problems can come from anyone in the office and that helps keep everyone on their toes. Most importantly, working here is a great way to translate a passion for sailing and getting out on the water into a meaningful job. Getting to use company boats is a great perk too!
Have current employees been with the company for many years?
We currently have 15 full time and part time staff members. There are a core group of three employees that have been with the company for 8+ years, and another three to four that have been with the company for more than 3 years. We're lucky to have found great staff who are passionate about sailing and have turned working at West Coast Sailing from a job into a career.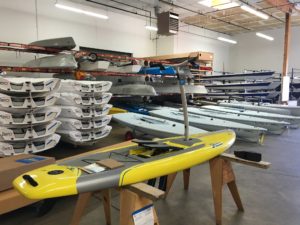 "I bought my first laser from West Coast Sailing over six years ago. I still remember how George, the owner, literally spent hours with me going over the boat and teaching me how to set everything up the best way. I have bought another three boats and tons of other laser gear from the West Coast Sailing team since then and have never had a bad experience. They are committed to providing the best customer service and are passionate about getting people sailing. I fully recommend West Coast Sailing for any small boat sailors, or future small boat sailors!" – Fillah K.
What trends have you seen taking off in the sailing market in recent years?
The sailing market can be complicated and has a true global feel. The shift away from going down to your local dinghy sailing store and general consolidation has typically helped us continue to grow and reach sailors well beyond our home base in Portland, Oregon, but we're also keenly aware of the importance of local organizations in supporting local sailing activity. This is why we try to support as many of these organizations as possible. The rise in popularity of the boats from RS Sailing has also been tremendous for us, as we were one of the first North American dealers for RS and are very fond of their boats. What's popular or not popular in sailing gear is constantly evolving as well, but we try to be on top of it and continue to modify and improve our product catalog to offer great gear that we know will work well on the water.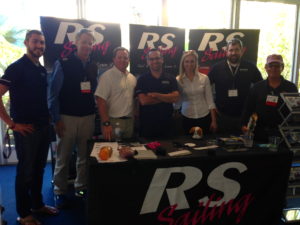 "You've been more than helpful, and in this day and age, it's nice to work with someone who goes the extra mile even when they don't have to… Legend!"- Evan B.
What are some of the things West Coast Sailing is doing to expand its horizon for the future?
Without giving too much away, West Coast Sailing remains committed to maintaining the same work ethic and commitment to happy customers to got us here to help guide us into the future. Our company is certainly larger than it was 10 years ago and has more moving pieces, but we believe if we are constantly listening to our customers and finding solutions to their needs, we'll be in the right place to continue to support the growth of sailing and on water lifestyles into the future. We're continuing to invest in our staff, in the systems we use to run our business, and in the sailing community. Simply put, we're ready for the challenges and opportunities to come and look forward to helping sailors around the world continue to get out on the water.
A special thanks to West Coast Sailing's Director of Marketing and Ecommerce, Philip Krug, and everyone else at West Coast Sailing for making this piece possible.
Head to West Coast Sailing's website for all your sailing needs! https://westcoastsailing.net/