Congratulations to
Mater Dei High School
, Santa Ana, California, for winning the
S1D High School Sailing Team of the Year Award
! This award is calculated based on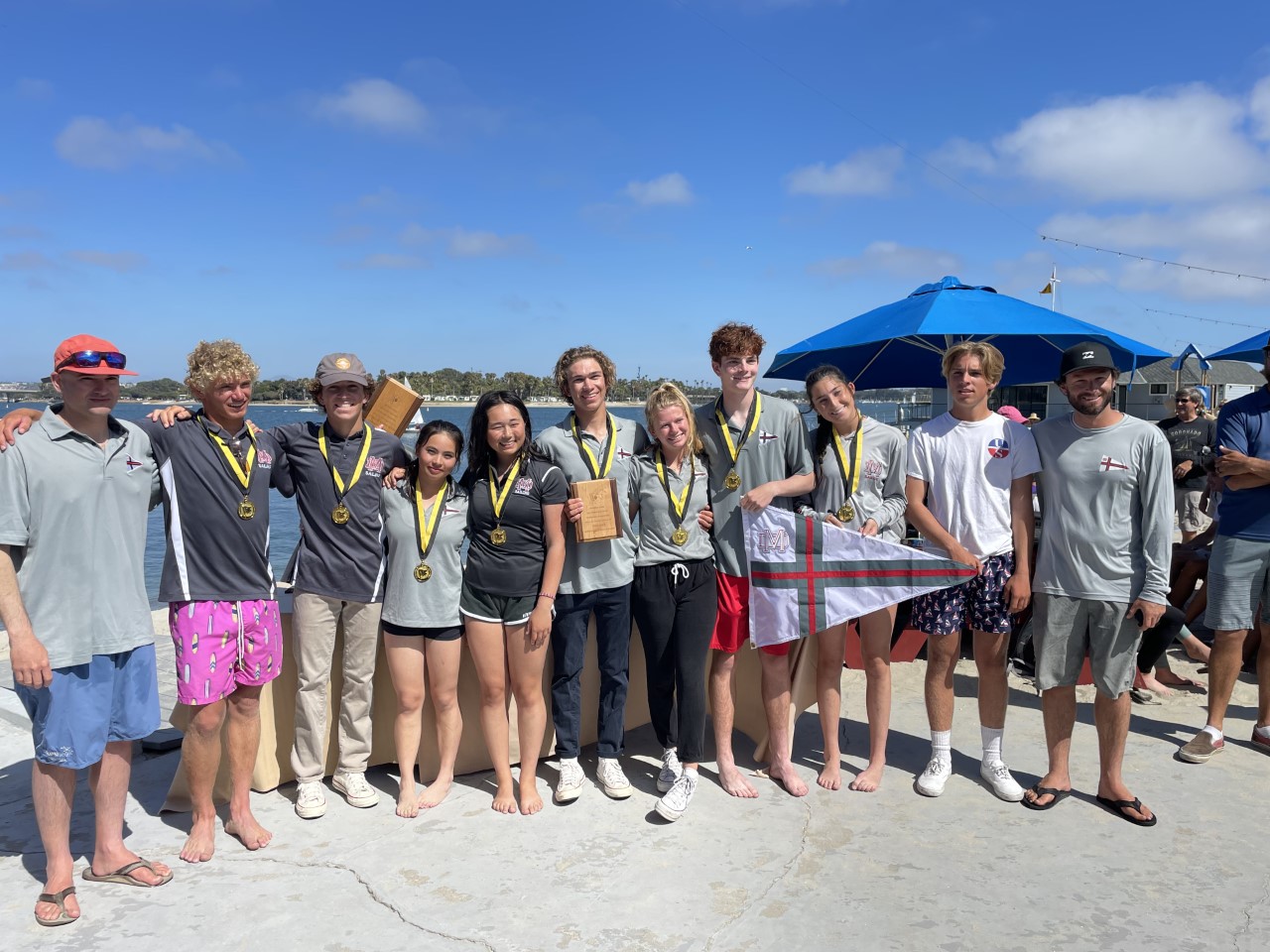 weighted percentages of a teams results in the Baker, Mallory, and Cressy championships, with double weight given to the Mallory and Baker. If there is a tie or uncertainty, we go to season-long results. There were many outstanding teams this year, including Immaculata-La Salle (Miami, FL), who finished 1st at the Baker, and 3rd at the Mallory, and Severn School (Annapolis, MD), who finished 1st at the Cressy, 3rd at Baker, and 2nd at the Mallory.
But, from start to finish, the Mater Dei Monarchs were a dominant force in PCISA sailing, and then at the National Championship Cressy, Mallory, and Baker events. Mater Dei won the Mallory Doublehanded, was second at the Baker Team Race, and also had a 4th place finish at the Cressy Singlehanded. Way to go!
HIGH SCHOOL SAILING TEAM OF THE YEAR
Sail1Design supports high school sailing, because it is where future great one-design sailors, in may cases, are made. We are proud to present this award annually to the top high school sailing team in the country. Our panel looks at the entire season of district and national events, and of course, the
Mallory
and
Baker
National Championship results. To win this award, at a minimum, the team must qualify for both of these events. We also look for participation in the Single-handed
Cressy
National championship in the fall, along with results in the teams district-level events. This award is presented annually, in June, after the preceding year's full high school sailing season.
AWARD WINNERS
2021-2022    -Mater Dei High School
2020-2021    -Antilles School