By NEW Airwaves writer Aidan Morgan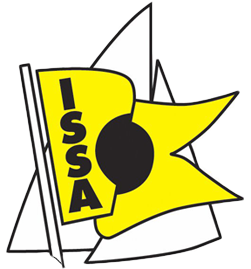 In a surprise to many, Interscholastic Sailing Association (ISSA) has yet to cancel the entirety of their Spring sailing season. The ISSA announced during the second week of March that the season was suspended until the first weekend of April, similar to what Intercollegiate Sailing Association (ICSA) initially did. The board has a conference call on March 19 to talk about the fate of the season, including the Baker and Mallory Trophies. The board's decision could be bad for high school sailors, especially the seniors, and many of them have thought that way since the ICSA canceled their national championships. But two senior sailors are trying to get their season back on track.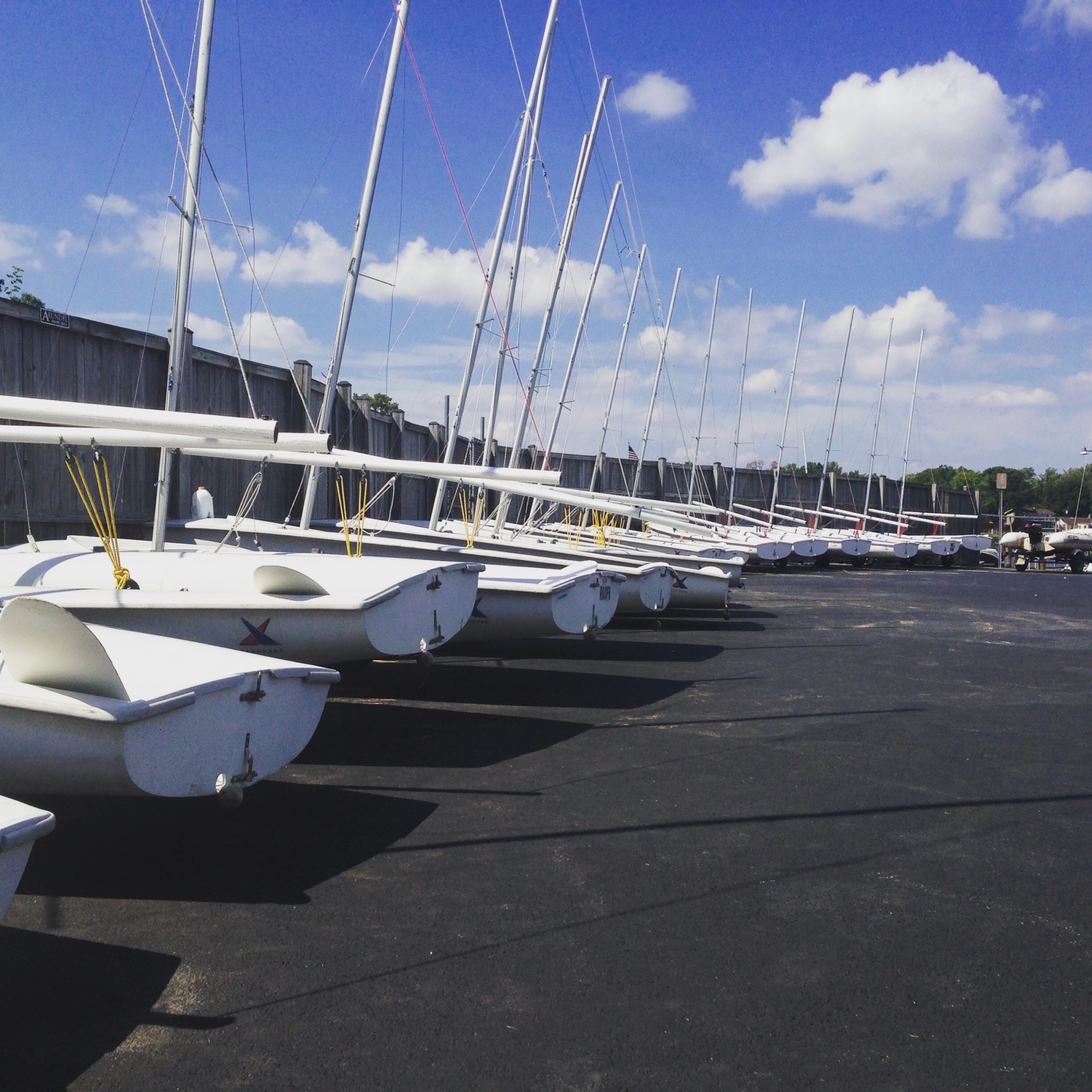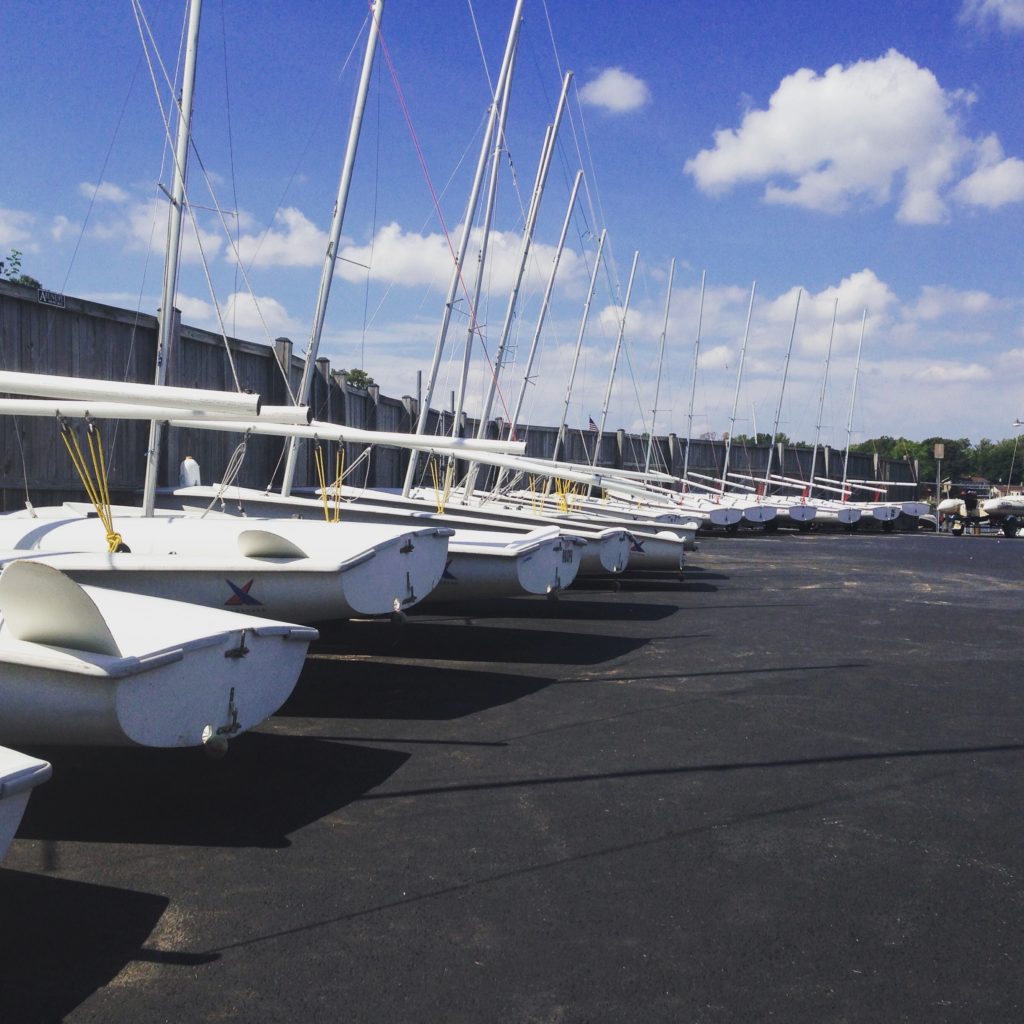 Jordan and Sam Bruce, both seniors at Severn School in Severna Park, Maryland, wrote a letter addressed to ISSA trying to persuade them to keep nationals. The letter reads:
We, as members of the high school sailing community, are imploring you to continue the high school sailing season this spring. While we understand the severity and implications of the COVID-19 virus, we believe that due to the nature of sailing and the schedule of the season that holding both of the National Championships is still an obtainable goal.
        The nature of sailing is such that effective social distancing can be achieved while maintaining a fair and equal competition. As our sport is individual in nature, sailors of different teams do not need to come into contact throughout competition, and furthermore the use of online resources can replace large group gatherings necessary for a proper regatta. Using proper caution, a fair and competitive event can be held while responsibly managing infection risks. In addition, due to the schedule of the season, ISSA can—if necessary—postpone events temporarily in order to create an effective and comprehensive virus response strategy, and still host nationals in May. We understand that this could result in the postponement or cancellation of certain qualification events, but there are protocols already in place in each district that address the issue of an incomplete qualifier which can be relied upon.
        Although we acknowledge that ICSA has cancelled their spring championships, we do not believe that the same circumstances apply to ISSA. Primarily, school closures and athletic suspensions on college campuses affected the eligibility of many institutions for national championships in a way that would have made their championships inequitable. High schools, however, have not been faced with the same restrictions and cancellations as colleges, and can therefore still participate in a fair championship this spring. Especially as the vast majority of high schools look to resume normal academic and athletic schedules as soon as possible, we believe that fair and inclusive sailing can resume for ISSA in a way that it cannot for ICSA.  
        We recognize the impact that the COVID-19 virus has had on the global community, yet we truly believe that, given proper preparation, the Mallory and Baker championships this spring can still be successfully and safely held. To demonstrate the support of high school sailors for holding championship regattas this spring, below are the signatures of those who strongly feel that we can and should continue with the scheduled Mallory and Baker championships this year.
We understand that determining the future of the 2020 season is an incredibly difficult and stressful decision, and we thank you for hearing our voices today.
Sam and Jordan did not just sign this letter. More than 275 other high school sailors from schools such as Antilles, St. Thomas Aquinas, St. Mary's, Hotchkiss, Christchurch, Newport Harbor, Severn, and many more, signed the letter in support of bringing the season back rather than canceling it.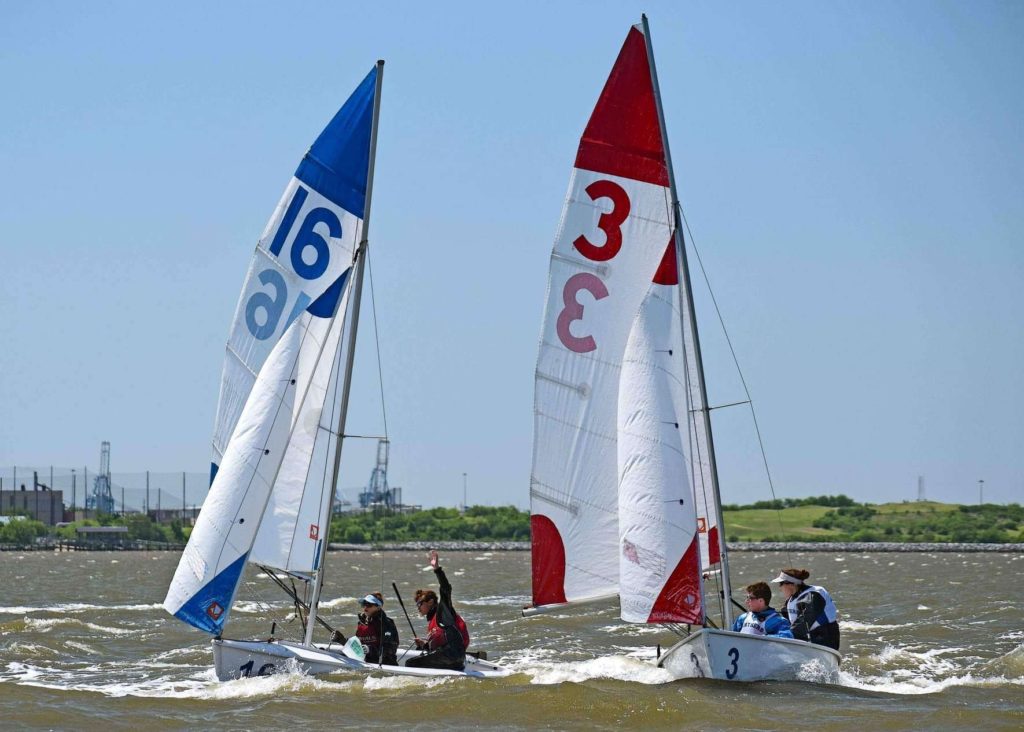 When first hearing about the suspension of the season, Sam said, "Of course, it wasn't a large surprise given the constant press around the coronavirus." Given that it wasn't a surprise to him that much, Sam continued, "the actual events affected over the next few weeks aren't huge ones, but we understood that this suspension could very easily turn into the end of our entire season, similar to the situation in ICSA."
Jordan reacted differently, saying, "Initially, our entire team including myself were gutted, as we have worked hard throughout several years, and we have a lot of seniors who have their last chance at a high school national championship this spring." The reaction by Jordan and his teammates was a similar reaction by sailors in college. Everybody knew that the seniors would lose the most from this situation. They were losing their last chance to capture a championship with a team they have been a part of for four years, including Jordan and Sam.
The most impactful part of this letter was the number of signatures that it got from high school sailors across the country. Jordan commented on how impactful this letter to the ISSA board will be, saying, "The sheer number of signatures the document has received is unreal, and I hope that this impacts their decision by showing how much the sailors want to finish out the season." Sam built on, commenting, "This letter will inform ISSA that we, the high school sailing community, want these events to continue, and are willing to work around the potential risks in order to compete. The whole point of the letter is to try and give us a voice in the decision as competitors, and hopefully, they might be more inclined to work towards holding an event knowing that we are behind it." Both hope that this letter will have an impact on the decision to continue the season or to cancel it.
What do YOU think? Let us know… find the comment box below this article!
_________________________________
Meet our newest Airwaves writer, Aidan Morgan
Aidan Morgan is a rising Senior at Hobart and William Smith Colleges (HWS), where he is a crew on the highly-competitive sailing team. At HWS, he is studying Writing and Rhetoric, concentrating on journalism, and minoring in Media and Society. Before college, he attended Severn School, where he was a part of the Severn School Sailing team. Aidan also sailed out of the Annapolis Yacht Club (AYC) in the summers. While sailing for AYC, his skipper and him won the 2016 Club 420 National Championship. The past three summers, he has coached 420's at AYC. Besides sailing, Aidan is a huge hockey fan, specifically a fan of the Washington Capitals. You can reach Aidan at [email protected]