Sail1Design has been lucky to be part of some great moments over the years, mostly when we do our job, and take part in recognizing the very foundation of our sport: youth, high school, college, and one-design sailors. Reading nomination letters, hearing from our community about unsung heroes, sharing in the joy of the winners…… makes the whole Sail1Design project, now 


14+ years in the making, more than worth it. Thanks to Sailing Anarchy for sponsoring this award and being a great steward of our sport of sailing over the years!! People this year definitely did speak their mind!
Remember, for Coach of the Year, we only choose candidates from nomination letters sent in, so we sit back, wait, and take what we get. This year, we were faced (again) with a lot of really good nominations, and we whittled that down to a small list of finalists. It was difficult to narrow this deserving field. Not easy. After going back and forth, noting two candidates received more than one nomination letter, we were overwhelmed with both, and decided the tie could not be broken! There were several important themes found in both winner's nomination letters (dedication, knowledge, energy, positivity).  However, one overriding theme for both, in this crazy and difficult year, was each coaches willingness, dedication, and openness to ALL sailors and their respective improvement and love of the sport, not just top-end talent. There are more important things than results. So this year, S1D Coach of the Year Award goes to Maru Urban and Bobby Lippincott. Both received multiple letters not only from players, but parents as well. Bobby, in fact, now holds the all-time record for nomination letters, blowing away the previous record held by Yale's Bill Healy.
Maru and Bobby add their names to an incredibly impressive list. Here are our former winners:
S1D Coach of the Year Winners

2020- John Mollicone
2019- Jon Faudree
2018- Scott Iklé
2017- Bill Healy
2016- Bill Ward
2015- Frank Pizzo
2014- Chris Dold
2013- Steve Hunt
Nomination Letter Excerpts for Maru Urban
Maru singlehandedly turned the Laser/ILCA dinghy into the premier single handed platform for junior sailors.  Yes, he is a great coach and the results of his team I think speak for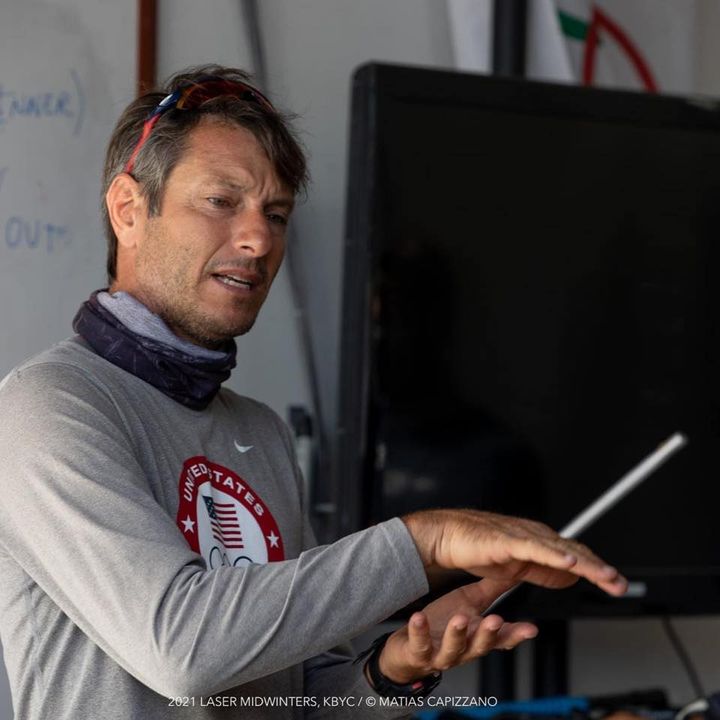 themselves, but I think there is a lot more that Maru deserves credit for.  
There are a lot of kids who either due to size or preference don't want to sail either the club or i420.  Maybe it's the huge jump in the budget, or the chemistry of having a crew/skipper, or a growth spurt has put them at a disadvantage but there are A LOT of kids who were without a competitive class to sail in.  Many of these kids are incredibly talented, dedicated and passionate about sailing.  They competed globally at the upper echelon of the Opti class- and then had no place to go that got their fire burning for the sport anymore.  
But along comes 

Maru

, with the support of Sailing Director Juan Carlos Romero and Key Biscayne YC, and in the matter of a few years he creates a program that started with a handful of kids and built it into a huge team of kids absolutely loving being back on the water training and competing at a high level.  

Maru

 runs high ends clinics several times per year that are open to competent outside sailors, and he is always enthusiastic and striving to bring the best out of every kid- not just the superstars on the team.  
Every youth Laser/ILCA event is stacked with KBYC team kids at the top of the rankings, and his kids would walk through fire for him.  The team he has built is full of kids who have friendships forged both under his watch and from many years competing together with various opti teams.  I'm sure his team's results alone would warrant him being a top choice for coach of the year, but I think he has done so much more than just coach.  He has given dozens of kids a platform to continue their passion.  And most importantly he built it from scratch in a few short years and now has a huge successful team.  He also allows kids from everywhere to join his team.  It is not a hand picked, exclusive team consisting only of superstars and/or super spenders.  The team has a great grass roots vibe to it too- the families are intricately involved in the logistics of getting the coaches, kids, RIBs, and Lasers all over the country.
There are lots of other great coaches out there who have been plugged into a system, but what 

Maru

 has done for the sport as a whole and the many 'homeless' sailors he took under his wing is nothing short of amazing.
Nomination Letter Excerpts for Bobby Lippincott
For most of us, Bobby has been much more than the person who took our kids from newbie summer sailors to being competitive at a national level.  He has been the mentor, friend, and role model who has taught our kids as much about sportsmanship, inclusion, perseverance, and self-reliance as he has about sailing.  I've traveled with Bobby's team to countless regattas in my daughter's several years of serious competitive sailing and seen Bobby tackle the inevitable setbacks – no wind, broken gear, broken trailer, disappointing races – with relentless optimism.  Problems are fixable or they are learning experiences: either way, Bobby is going to be proud of his kids and ready to make each discouraging moment a teachable one.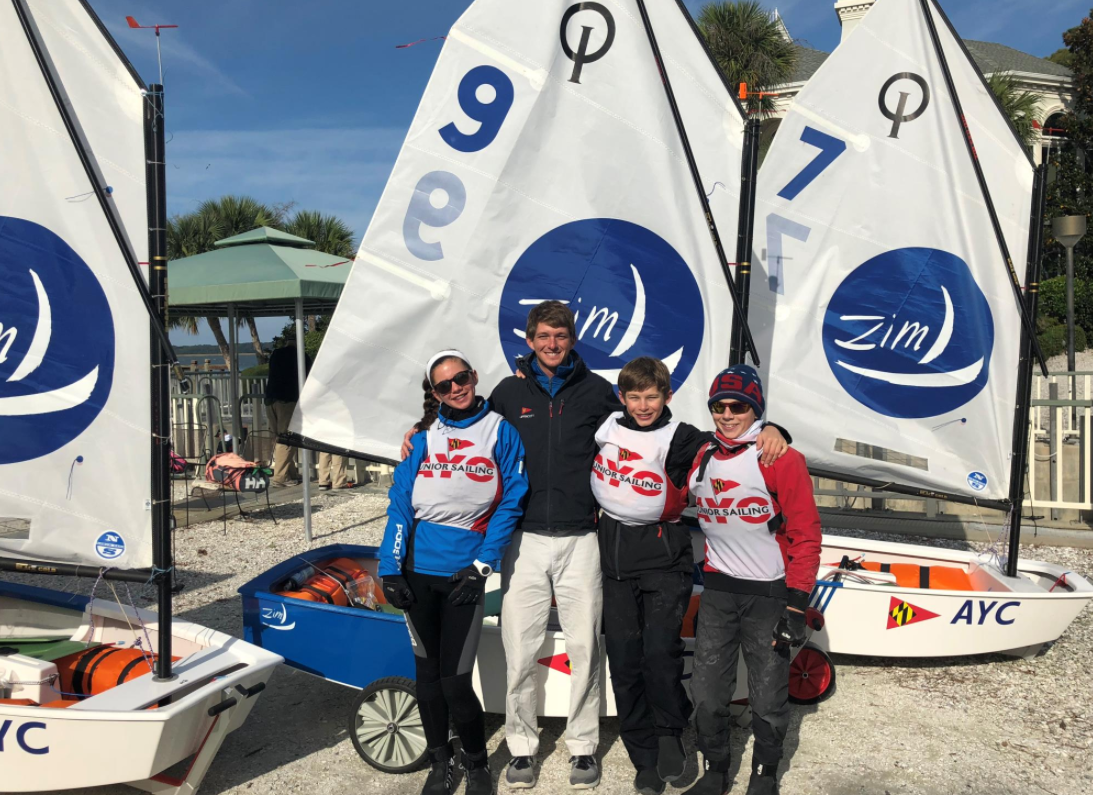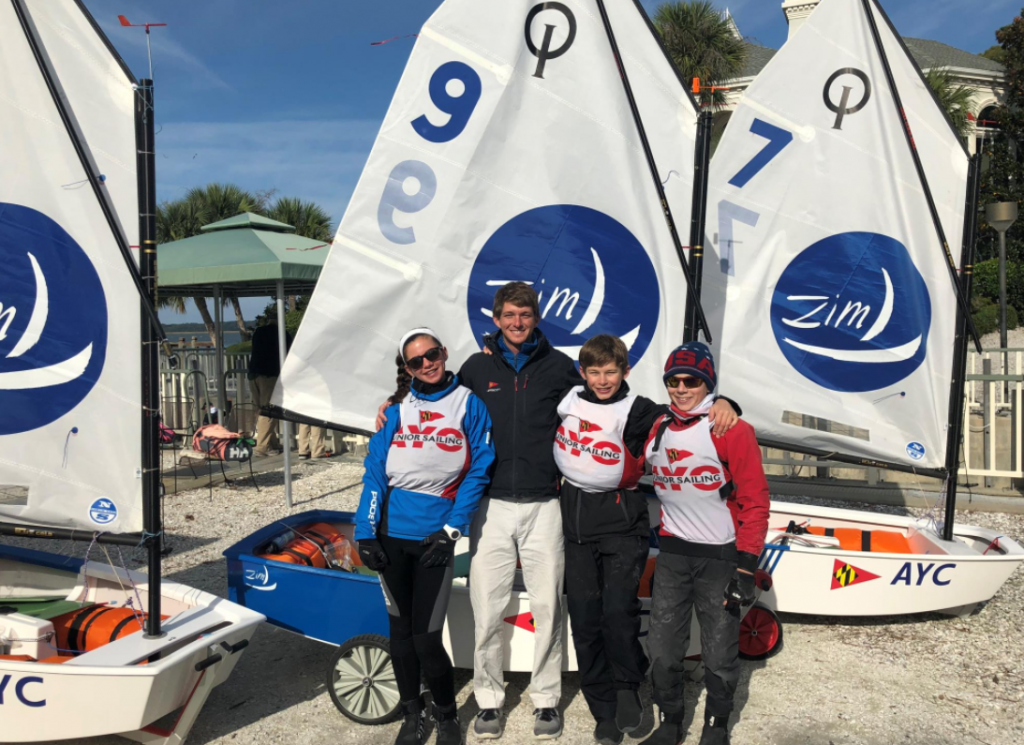 There are many top Opti coaches who specialize in producing little winners.  What sets Bobby apart as a coach is his ability to convey to his kids a true love of sailing for its own sake, a passion that nothing to do with where each kid ranks at the end of the day in some USODA competition.  Bobby's horizon is far greater than Opti sailing; his impact on our kids' lives is difficult to overstate.
We have sailed with Bobby for 8 years.  I say "we" intentionally. He is my daughter's coach and mentor, but he has coached me as well on how to support my daughter and her team. My husband and I learned to sail as adults and were actually buying a sailboat when we found out I was pregnant and so we pulled out of the deal. The first boat we bought was an opti.  Bobby taught me how to strap the opti to my car after he helped me figure out what specific racks would work with my car and told me where to go to get them installed…….He helped usher us through a world where we did not know the language and he has always been so patient in not only translating for us, but teaching us so we could do it the next time. It takes more time to teach than to just do. He has taken that time with us and also with his sailors.  And this is probably the golden nugget that makes Bobby so special. He always has time to teach. He makes the time.
The confidence he has fostered in her is nothing short of a parent's dream for their child. He has mentored her and lead her on how to sail and how to be a kind and decent person. His manners are always intact even under the most stressful times. He is always a gentleman and showing the Corinthian Spirit.
Bobby also helps newbie parents get acclimated to all that's out there beyond the Chesapeake Bay in the USODA circuit and encourages everyone to get out there no matter what their level is and looks for opportunities for sailors to hone their skills. 
I have also watched him patiently shepherd sailors equitably throughout the program – boys and girls – even when their results were not top-tier. He shares his attention, giving each and every sailor his best every day. He sets a great example of being courteous and kind.